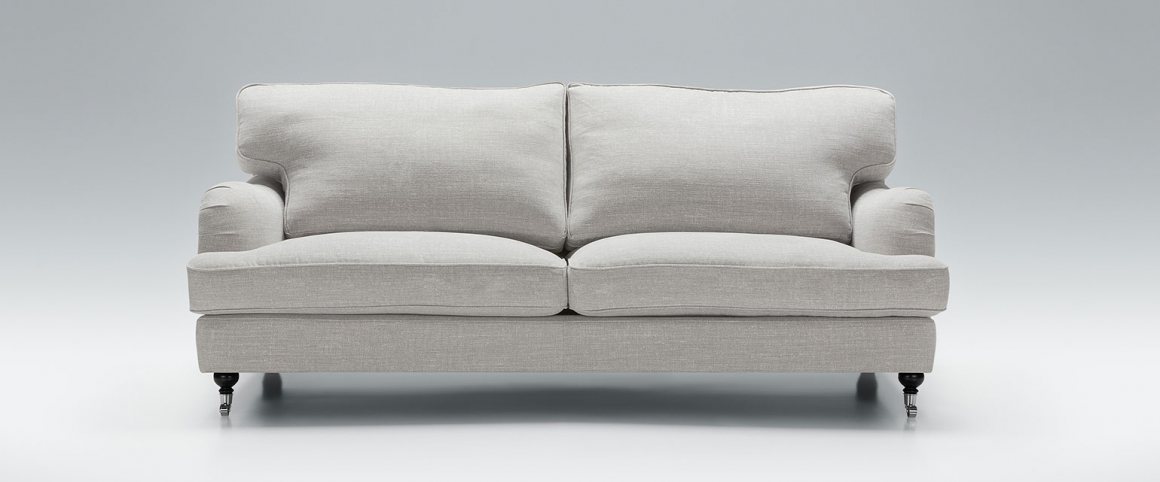 SITS Howard Sofa & Armchair Collection
A design classic with a stylish upgrade, the Howard sofa collection offers a familiar and reliable shape fit for luxe-comfort living. Stylised legs add interest to the collection, while gently profiled armrests, plush seat cushions and well-supported backrests do all the hard work for you, ensuring the highest comfort level.

Make a statement with leather or keep it classic with fabric, and choose from the brand's extensive range of colours to truly fit you and your home. The Howard sofa collection offers a few seating options, from armchairs to 3,5 seaters. For larger spaces, why not build up the set by adding a chaislounge or footstool? Choose from gold or silver wheel fronts to make it that little bit easier to move around, or go for standard wood fronts if Howard is staying put for a while.

Please see the product brochure to view all available dimensions and configurations.
SITS Howard Footstool
Really kick back with the SITS Howard footstool, especially when you pair it with the collection's sofa or armchair. Its low profile and stylised legs complement those of the Howard sofa or armchair for a cohesive, classic and luxurious-looking set.
SITS Howard Armchair
The SITS Howard armchair keeps your home up to date, while retaining that familiar feeling of simple living. Gently profiled armrests and plush cushions make for a luxe comfort level, while opting for wheel fronts will give you the ability to move Howard more freely. This design classic can work well alone or is equally as pleasing in a set.
SITS Howard 3 Seater Sofa
Make way for the main feature – the Howard three-seater sofa is a timeless design suitable for the whole family. Sitting low on stylised legs, this sofa is well suited to larger spaces in need of a functional and, of course, comfortable solution. Choose gold or silver wheel fronts to move your sofa with ease or opt for the standard stylised legs for a cohesive look.