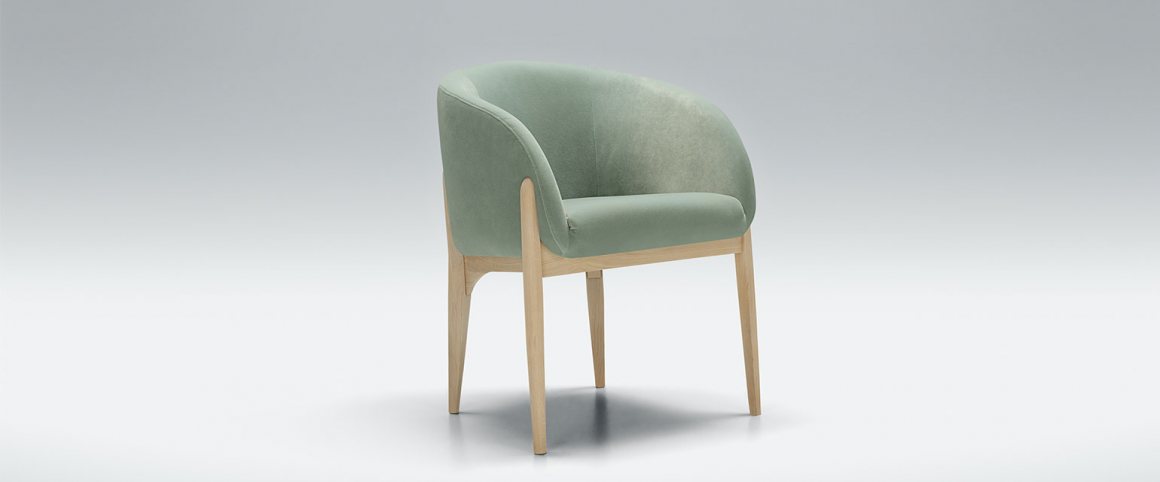 SITS Jenny Bistro Armchair Collection
As the name would suggest, the Jenny Bistro armchair collection takes inspiration from traditional European taverns. Sitting tall on a solid 50cm wooden frame, the Jenny Bistro becomes a diverse seat. With its smooth curves and minimal detailing, textured fabrics such as moss blue corduroy or classic green velvet suit best, but with an extensive fabric and leather choice, they can really be tailored to you and your space.

More than one dinner guest? Keep it cohesive by pairing a few armchairs with the Jenny Bistro sofa. Together, they'll create a comfortable and elegant seating area that your guests will want to return to time after time.

Please see the product brochure to view all available dimensions and configurations.
SITS Jenny Bistro Chair
Taking inspiration from European tavern decor, the Jenny Bistro chair is modest in style and strong in construction. Popular in a home or public setting, this diverse chair is a crowd-pleaser your guests will want to return to time after time.