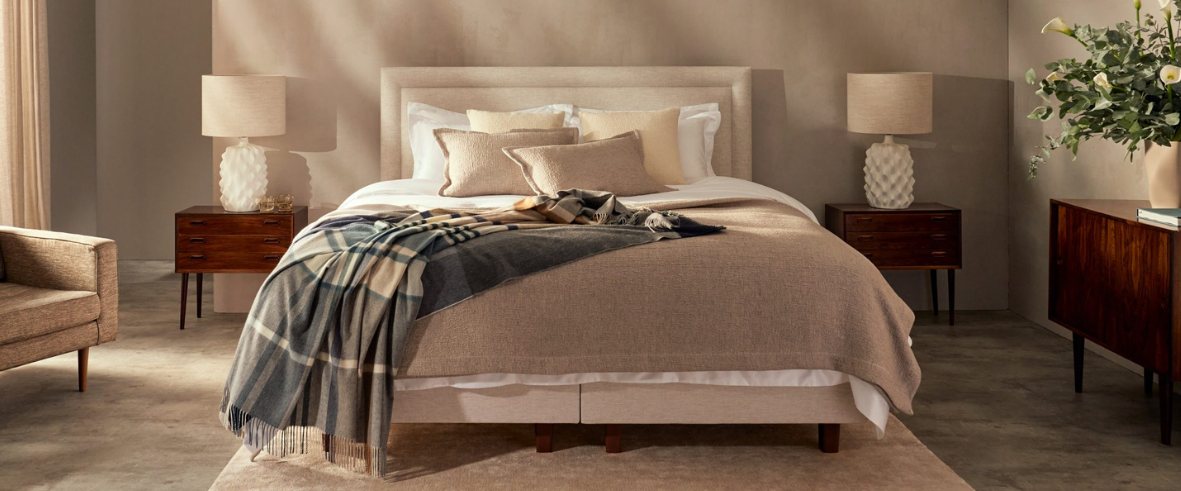 Headboards
Complete the look of your divan bed with a deeply upholstered headboard so you can recline in comfort and style. Choose from a classic headboard design for a soft touch or a more contemporary headboard design for a statement look in your room. Deep buttoning, soft curves or graphic panelling – the choice is yours.
All of our upholstered headboards are handmade in Britain and are available in a wide selection of fabrics and heights to suit your décor. We offer the complete headboard collection from leading manufacturers Vispring and Hypnos, along with our snuginteriors range.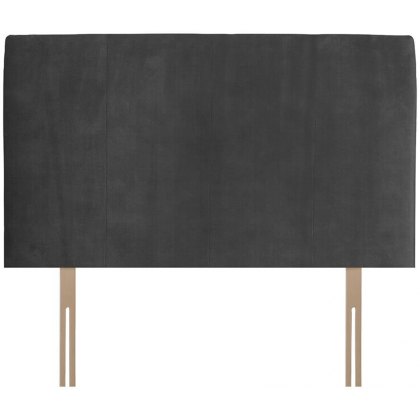 Jive Strutted Headboard
The Jive Strutted Headboard is a padded rectangular style headboard, that elegantly curves backwards, for extra comfort when sitting up in bed. With an overall upholstered height of 61cm, excluding struts, the headboard is available in a choice of 36 fabrics, from sleek and timeless to velvet and textured.
Sorrel Floor Standing Headboard
The Sorrel Floor-Standing Headboard by snuginteriors is a minimalist piece of furniture, perfect for those who lean towards understated style. Discover this premium headboard design in a range of fabric options, from smooth velvet to rustic hessian.
J Marshall Headboard
The J. Marshall by Vispring headboard is sleek and minimalistic. It features radius corners, meticulous seams, and beautiful upholstery - in keeping with the brand's contemporary style for a modern, design-conscious user. It's available in four sizes and a choice of 16 superb colour fabrics.
Vispring Kew Headboard
The Kew headboard by Vispring puts the beauty of asymmetry centre-stage in your bedroom. Discover this luxurious design in a range of fabric choices.
Vispring Berkeley Headboard
With its imposing silhouette and elegantly angled panels, the Berkeley headboard by Vispring brings a slice of Art Deco glamour to your bedroom.