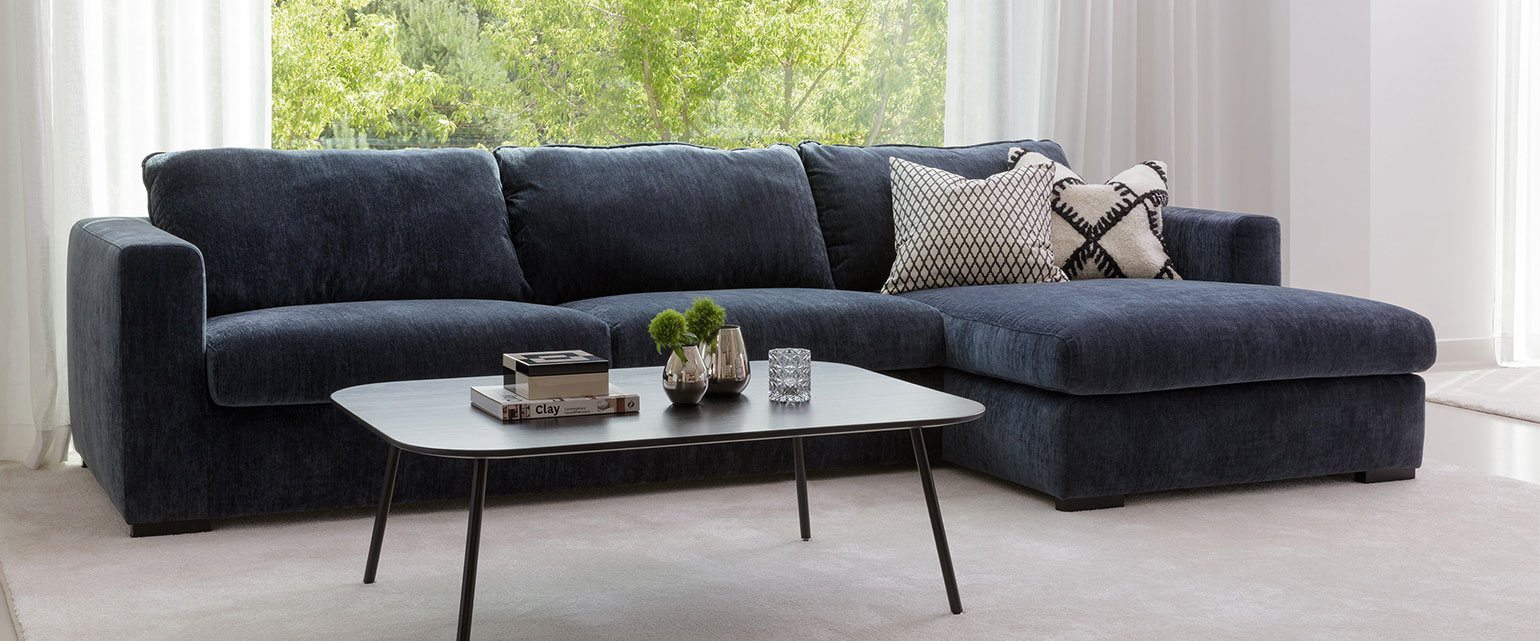 Corner & Chaise Sofas
SITS makes sure there's space for all the family with its collection of corner sofas and chaise sofas. They're the perfect solution for creating more sofa space in small or awkwardly shaped rooms, making your living area feel instantly more inviting. Our large L-shaped corner sofas also work beautifully in contemporary open plan living spaces. Thanks to the brand's wide selection of dimension options, you can find the right fit whatever the size of your room.

To find the perfect corner sofa for your home, firstly, find a collection that fits your aesthetic. The Brandon range's simple design, perhaps. Or the Nova's mid-century appeal. Then, choose your size – from a two-seater sofa that's ideal for smaller living rooms to larger four-seat sets with a right or left chaise orientation. And finally, choose your finishes, including the fabric, leg type, comfort level and any additional accessories.