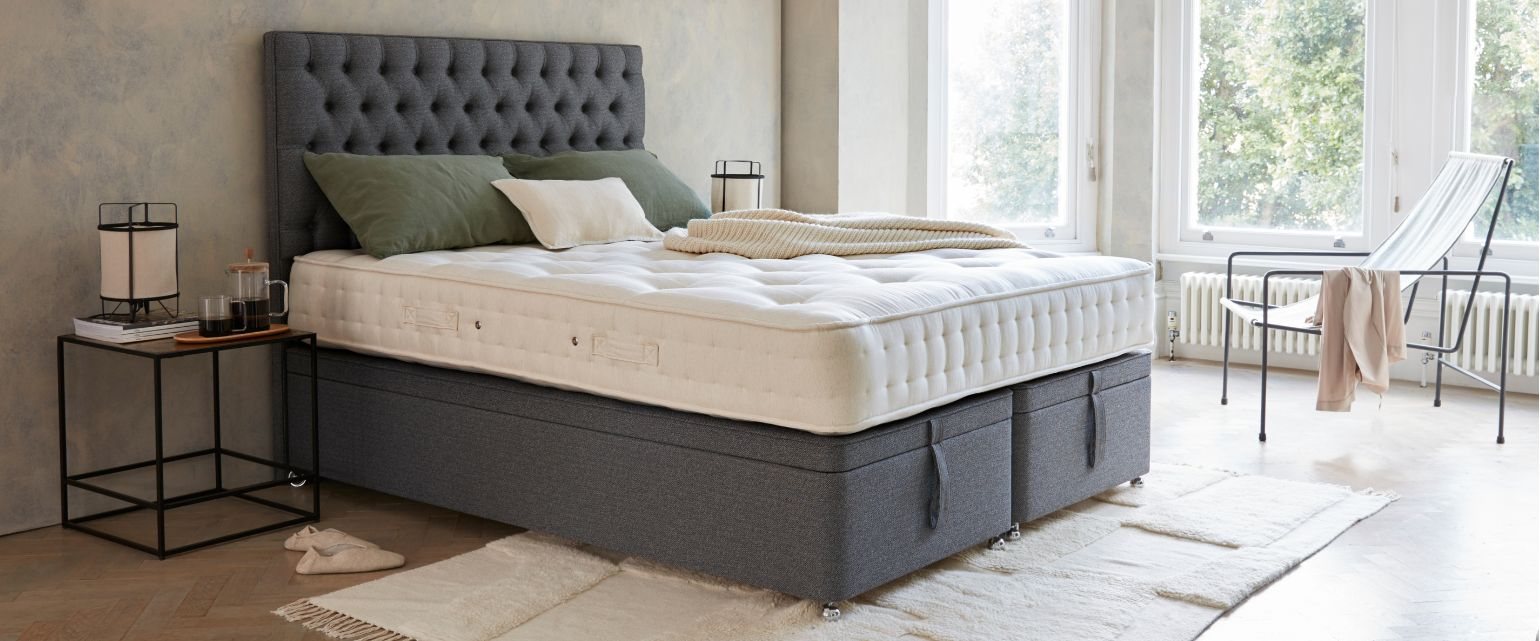 Storage Beds
Are you tired of a cluttered bedroom? Having a clear and tidy bedroom has been proven to help create a relaxing sleep environment, so it is well worth investing in a storage bed. Storage beds, as the name suggests, are beds equipped with built-in storage compartments underneath the mattress. These beds are designed to maximize space in your bedroom while keeping it tidy and organized.
At snuginteriors, we understand the importance of a peaceful and organized sleeping space. That's why we offer three types of storage beds, each tailored to meet your specific needs:
Divan Beds with Drawers: A classic storage solution allowing you to easily access your belongings by pulling out the drawers discreetly concealed within the bed's frame.
Ottoman Beds: For those seeking maximum bedroom storage, our Ottoman Beds provide ample hidden storage space beneath a hinged mattress platform. Just lift and store your items effortlessly.
Hideaway™ Beds: Exclusive to Hypnos, these are another great option for maximum storage, using a valance curtain to discreetly hide your belongings.
All of our storage beds are handcrafted with sustainably sourced materials and upholstered in a beautiful fabric of your choice. With different leg options available, you can customize your bed to suit your décor perfectly. Then add a headboard of your choice, and the bed will be complete.
Whether you opt for a complete Divan Bed Set or choose to pair one of our stylish Storage Divan Bases with your existing mattress, our storage beds are designed to enhance your bedroom's functionality and aesthetics.
Explore our collection and read more about "Which Storage Bed is Best for You" on our blog to make an informed choice for a more organized and serene sleeping space.