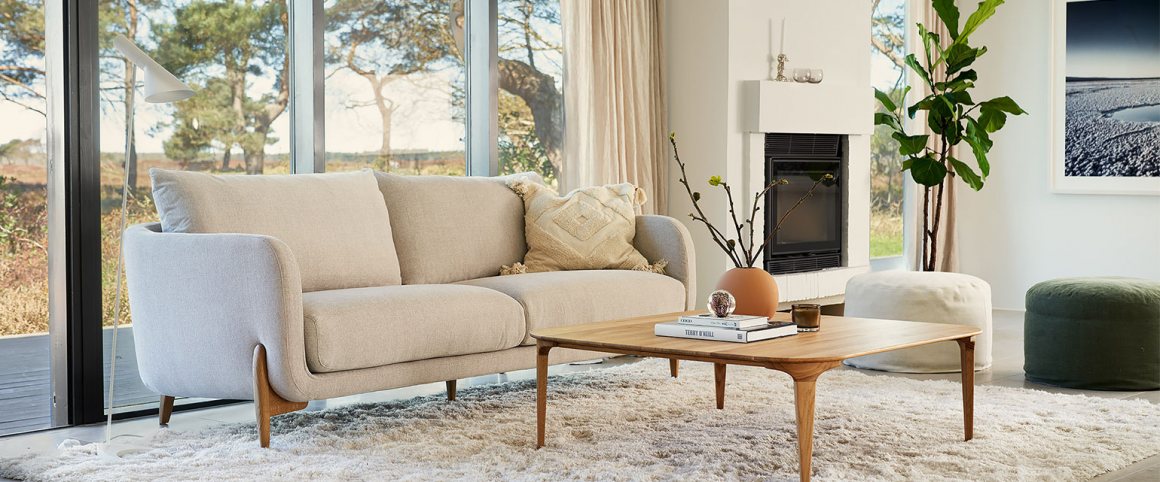 SITS Jenny Sofa & Armchair Collection
SITS' Scandinavian roots are the inspiration behind the stylish Jenny sofa collection. Delicate proportions and clean lines give these sofas an understated look, evoking the minimal appeal of traditional Scandi style in your home. Lifted off the floor with exposed wooden legs, the sofa also helps to create the illusion of more space in your room.

Expect to find a wide range of customisation options that allow you to create a seating set-up that's completely tailored to you and your home, from comfort levels to fabric and leg choices. Choose from different versions of this sofa, including those with two or four back cushions. Looking for something unique to fit an awkwardly shaped room? Design your own modular sofa with corner seating options. And for total comfort, look to additions such as modular chaise longues, armchairs and footstools.

Please see the product card to view all available dimensions and configurations.