Mattress Pad for slatted bases by Vispring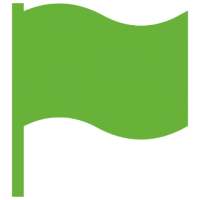 Made in Britain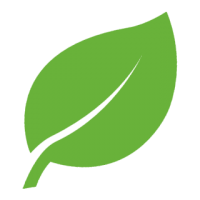 Natural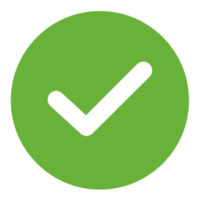 Breathable
The Vispring Wool Mattress Pad for slatted bases is designed to protect your luxury pocket spring mattress from any abrasion or moisture hidden in the slatted base. Read more

88 reviews

Delivery in 1 days |

50% Deposit Option Available
Home Delivery
£6.00 to all but the most remote mainland UK postcodes
Product Description
The Mattress Pad by Vispring is designed to provide protection between your pocket-spring mattress and the slatted base of your bedstead, extending the life of your mattress and enhancing comfort. The wool mattress pad sits underneath the mattress, on top of the slatted base, and attaches to the base with string ties and eyelets that run down the side of the mattress pad.
The Vispring mattress pad is entirely breathable (which is great news for your all natural mattress), and acts as a tough layer avoiding friction (wear and tear) between the mattress and the slatted base. It also stops any moisture from the wooden slats (which might be undetectable by the eye) entering your mattress or for any splinters to work their way into the mattress.
To ensure maximum comfort and performance, we recommend that bedstead slats should be no more than 8cm apart when using a pocket spring mattress.
The Vispring mattress pad should not be confused with the mattress protector, which covers the top of the mattress and is designed to stop any bodily moisture or spillages entering the mattress.
We highly recommend using both a mattress protector and a mattress pad to properly protect your mattress.
Specification
Brand: Vispring
Made in the UK: Yes
Filling Type: Wool
Washing/Care Instructions: Not suitable for washing or dry cleaning
Cover: Wool
Fitting Design: Attaches with shoelace style ties
Customer Reviews
"Correct product for me - works with Mattress"

"As Above"

"It protects my mattress on a slatted bed. Expensive but well made."

Read more
"Perfect for what we needed. Expensive maybe but protects a very expensive mattress from bed slats."

"Seems robust, and I think will serve the purpose - although have only had it for a couple of weeks."

"A first-class product, again thank you."

"As Above"

"Top quality. Does the job"

"I have yet to open the mattress pad (pending the arrival of my new mattress), but it looks fine."

"Very good quality product and just what I was looking for."

"We need this Pad as we had a slated bed and this was perfect to hold our new sprung mattress"

"Excellent product that will ensure the warranty on our Vispring mattress remains valid, with our bedframe being of slatted design."

"Excellent"

"Not cheap, but a good investment to protect your mattress from wear if using on a slatted base. Easy to fit using the ties and nice quality."

"The mattress pad appears to be doing what it was purchased for. It is protecting my new mattress by providing a protective layer over the slatted base. It appears to be very well made and of durable quality."

"It's ViSpring. Top quality, reassuringly substantial. Good to see that top quality goods are still available."

"It's a great product- it will improve my health"

"Excellent"

"Great product for use on a slatted bed base to protect the underneath of your mattress from wearing."

"It does exactly what it is designed for"

"Excellent quality and has proven to have solved the problems we had with our mattress more or less immediately."

"Excellent mattress pad, I wasn't sure how secure I should tie it down or whether it mattered which side up - after a call to vispring, they assured me both didn't matter.
So it's a perfect fit on my new bed."

"The mattress pad goes over the slats and helps to even out the pressure on the frame. Ties are provided to secure it to the frame."

"Excellent"

"Excellent"

By
Mrs JudithAlyson Shuttleworth
on
25th January 2021
"Exeleeent service ans lovely note on item. Thank you"

"As Above"

"Excellent quality. Very well made. Bought to protect my silk mattress. It will definitely do that for many years."

"Well made and looks like it will provide additional support and protection for the mattress on the slatted base. As others have said, hard to judge if it works, but looks like it should prolong the life of our Vi-Spring mattress."

"Excellent"

By
on
15th September 2020
"Excellent"

"Excellent"

"Does the job very well, expensive, but a very well made product. Handy that it ties onto the bed slats so it stays in place when turning the mattress."

"Bought this product to protect our vispring mattress on our slatted bed, not sure it 100% does this but it certainly helps!"

"Good product, fitted easily and looks good."

"Very good quality.A little difficult to fit on our wooden bed frame but once attached seems to do the job it is designed for."

"As described and recommended"

"Just to job; fits bed perfectly & protects new mattresss from damage by the wood slates."

"Item very strong to hold my memory foam Mattress from going through the wooden and slates"

"Does it what it says and easy to attach"

"Very good mattress pad which fits securely to the slats with the ties supplied. Excellent delivery service arriving the next working day."

"does what it says on the tin"

"Perfect product as described"

"Very easy to attach to the bedframe."

"Excellent for protecting our sprung mattress on a slatted bed base."

"Seems fine so far, easy to attach to bed slats"

"Can't provide much feedback. This sits on my slatted base and it was recommended by Shona"

"does a good job and increases the comfort of the mattress"

"This looks very robust and high quality but have yet to put it in place."

"would buy again. Excellent product"

"Had used it before and very happy with it"

"Great quality and 100% natural fibres and will extend the life of my Vispring mattress"

"Great value and speedy delivery."

"Does what it says, protects expensive mattress from slatted base."

"Good"

"As Above"

"Not exactly cheap but worth it."

"Good"

"The mattress pad fitted perfectly and was straightforward to install. The pad is well made and I am confident that it will protect my investment in the Melford Superb mattress."

"Excellent"

"Why didn't I buy this years ago?!"

By
on
28th September 2016
"Excellent"

"Very good quality"

"Exactly what we needed."

"Good quality product that does what it says on the tin."

"As Above"

"Excellent"

"Good"

"Very good quality product. Strong, thick yet breathable mattress pad"

"Excellent"

"Seems to do the job"

"Very good addition to our bedstead. Prevents wear & tear when turning mattress"

"Has stains and is to big"

"Good to protect mattress"

"I ve not used the pad yet but it looks as though it ll do the job of protecting our mattress from abrasions on the slats. However it did not come with enough ties to attach to all the eyelets."

"Good fit and a quality product."

"It's a beautiful object in its own right, but tying it to my wooden base was rather fiddly. I could have used longer pieces of string."

"Excellent"

"Excellent"

"It does the job, just as expected."

"Great product"

"Very thick and extremely well made - although far more expensive than other pads it is worth the extra. An essential addition for a slated base to ensure the Vispring warranty in fully maintained. Don't skimp if you are investing this much in a mattress as it will be a false economy."

"its an expensive item for under the mattress, but the quality and thickness of this Pad is well worth every penny."

"Excellent"

"Good heavy cover as you would expect from Vispring. Plenty of fastenings to hold in place."

"A fantastic product"

"Excellent"

"Not quite sure what it does but seems to be good quality."

Our Delivery Service
Large Item (Beds, Mattresses, Headboards, Sofa Beds and Furniture) delivery:
Charges
We offer a FREE 2-Man Delivery Service to the Room of Choice as standard for all orders over £500 for mainland UK addresses, excluding the most remote parts of the Scottish highlands which will carry a small surcharge. For orders under £500, we ask for a small contribution of £15.

If you would like your order assembling, this service can be added at checkout for £29 - FREE on all orders over £3000. Sofas will also be installed as part of our free delivery service.

We also offer a mattress and divan recycling service as part of the product options when ordering your new mattress or bed.
For non-mainland UK addresses including Northern Ireland and other UK islands we ask for a small contribution to the delivery charge, which will be calculated at the checkout once you enter your delivery address. For some very remote areas, we will display a message for you to contact our showroom so we can provide a quotation.
For Channel Islands and International deliveries, please contact our showroom, who will be able to discuss the delivery options with you and provide a quotation.


Our delivery and assembly service
We provide a 2-man delivery service to the room of choice, as standard, on all large items to customers nationwide, using our in-house team or one of our specialist Delivery Partners.
We will contact you ahead of the planned delivery to agree a mutually convenient delivery date, most commonly between Monday and Friday although weekends are sometimes possible. The day before the delivery you will receive a 3-hour timed slot, so you know when to stay in to receive your delivery. On the day of delivery, our delivery team will also endeavour to keep you updated should they run into a traffic jam or get delayed by any unforeseen event.
Our experienced delivery teams will carry your order to the room of choice (up two flights of stairs - please do let us know if it is any further), where they will unpack the order and remove and recycle any packaging, leaving you free to enjoy your new bed or mattress. For those of you who select our assembly service, the team will also install your bed or headboard so you don't have to lift a finger.
At the time of placing the order, please do let us know if you have any planned holidays around the delivery period (we can only hold orders for 2 weeks once made, after this storage charges may apply), parking restrictions or difficult access (either inside the property or approaching the property), so we can look into the best solution for you.


Recycling your old bed or mattress
Should you no longer have a need for your old mattress or bed, we can remove and recycle this item for you (on a like-for-like basis) when delivering your new order. There will be a charge of £45 per mattress or £60 per bed for this service.


Access
Please ensure when placing the order that the item will fit into your home and there is sufficient access to your room, for example around a tight bend in your staircase or through a narrow doorway. If you are unsure, then our showroom will be more than happy to discuss the access with you. This way we can do all that we can to ensure the item fits in. We always try our hardest to find a solution.


Small Item delivery via Courier (Bedding & Bed Linen):

Charges
For smaller items such as bedding and bed linen, we charge a flat rate of £6.00 using a Next Working Day delivery service for all mainland UK addresses excluding the most remote parts of the Scottish highlands which will carry a small surcharge. For customers who spend over £100 on Brinkhaus bedding we offer FREE delivery.
For Northern Ireland and most other UK islands we charge a flat rate of £12. For the most remote postcodes and International addresses, we will display a message for you to contact us so that we can provide a quotation.
Service
Parcels will be delivered by a reputable, national courier and will require a signature on delivery, unless you request for the item to be left in a safe place or with a neighbour. In most instances, you will receive a text/email message on the day of the delivery (direct from the courier company) with a 1-hour timed slot. If that time slot is not convenient there will be various options on the message to leave in a safe place, deliver on a different day or leave with a neighbour, simply follow the instructions provided.
We deliver to all postcodes in mainland U.K., Northern Ireland and most UK islands (there may be some exceptions to the most remote postcodes). If you require delivery outside of this area including the Channel Islands and International Deliveries, please contact snuginteriors directly for more information.
Lead times
Our delivery lead times vary across our product range and are kept up to date and quoted in good faith on each product page.
Stock orders: We aim to dispatch all orders from stock on a 24-hour (next day) delivery service. For orders placed before 1pm, we will endeavour to dispatch on the same day. If the order is received after 1pm, it may be dispatched the following day.
In the rare and unfortunate event that we are out of stock of an item, we will notify you and will arrange for your order to be dispatched directly from the manufacturer to keep the lead time and carbon footprint to a minimum. We will update you on any changes to lead time if applicable.
If you have any queries regarding our delivery service or if you have a specific date to meet, please contact our showroom and we can advise you if that will be possible – you can be assured, we always try our hardest!
Delivery costs are applied per order, not per item, and will be added at checkout.
For International Orders, please click here.
Please read our terms and conditions for further information.
Hassle-Free Returns
We want you to have the best experience with snuginteriors and recommend us to all your friends and family, to do this you must be happy with your order. If for any reason you are not happy and you wish to return your goods, we ask that you notify us in writing within 14 days of receipt of your goods. This 14-day period begins the day after you received the goods.
Please ensure you keep your order in perfect condition. This means unused, undamaged and, where possible, in the original packaging with the labels in tact.

For small items, we will ask you to
send the item(s) back to us securely wrapped to avoid any damage in transit via a recorded mail service, including your order number and receipt.

For large furniture orders, we will arrange the return/collection of the goods. Please note you will be charged collection for the item(s), unless it is faulty.
For hygiene reasons, mattresses, bedding and bed linen can only be returned if they are in their original packaging and have not been opened, or used in any way. Try the mattress with the packaging on to be sure you are happy first!
We regret that we cannot cancel, refund or exchange a bespoke order that has been specially made for you (unless faulty). Read our full terms and conditions
here
.
The Vispring Story
---
Natural, Biodegradable & Sustainable Materials
Vispring's entire mattress range is made using natural and biodegradable materials, all sustainably sourced, and have been for the last 120 years. All products are free from plastics, foam, glue and chemicals. And at the end of the product's life, they are 100% recyclable.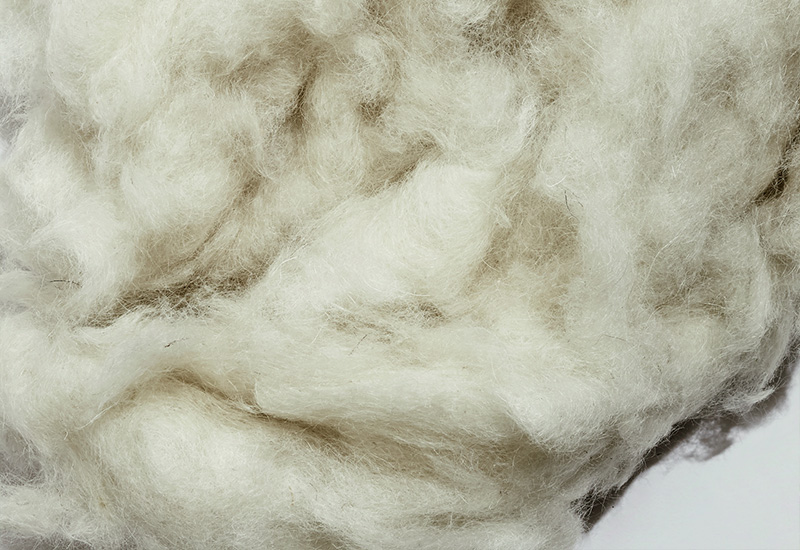 ---
Locally & Ethically Sourced
Vispring purchases 78% of its materials from UK suppliers. This includes the British farmers that supply 400 tons of British wool to Vispring each year. A small percentage of Vispring's materials are sourced from overseas from trusted suppliers meeting high environmental standards.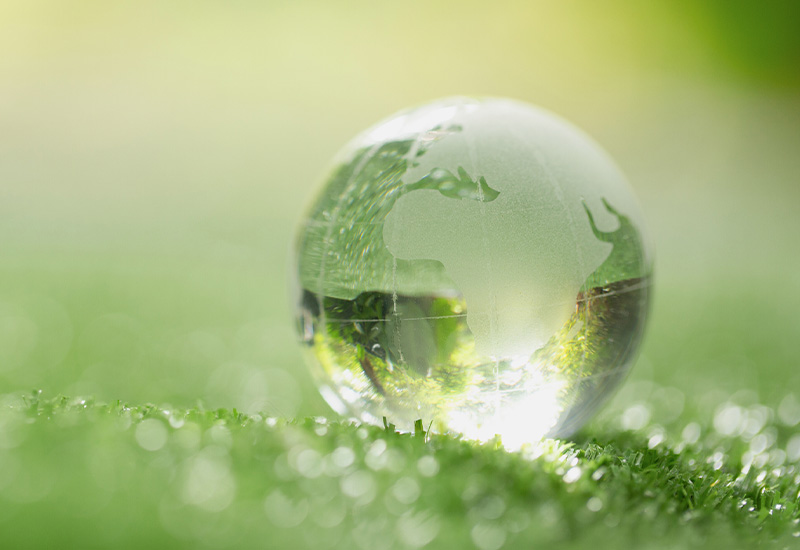 ---
Recyclable Packaging
Vispring is replacing their polythene packaging with 100% recyclable, environmentally friendly bags made of 30 percent recycled content. Their wooden waste pallets and waste wood that cannot be re-used in their factory are ground for use as animal bedding, or compost.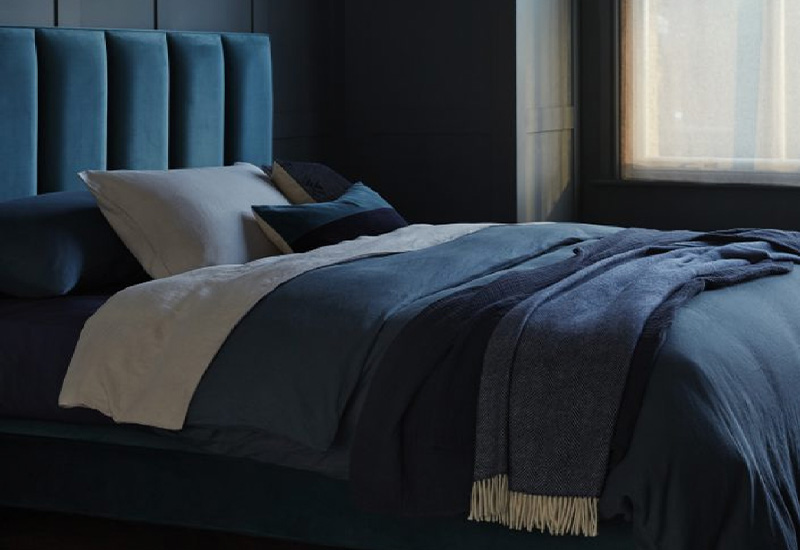 ---
Serving Communities in Need
Vispring work with 'In Kind Direct,' a charitable organisation founded by HRH The Prince of Wales, and 'Mission without Borders,' donating mattresses and beds to those in desperate need across the UK and Eastern Europe.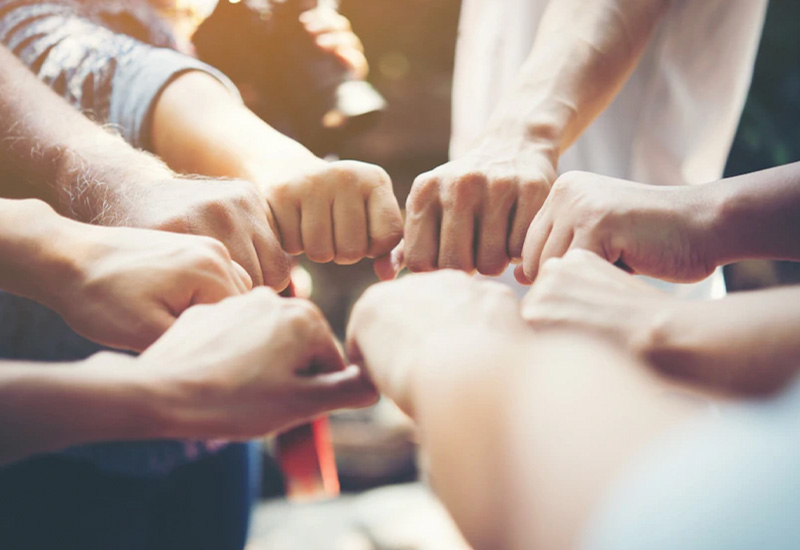 ---
People who bought this also bought...