Mattress Accessories Buying Guide -
How To Care For Your Mattress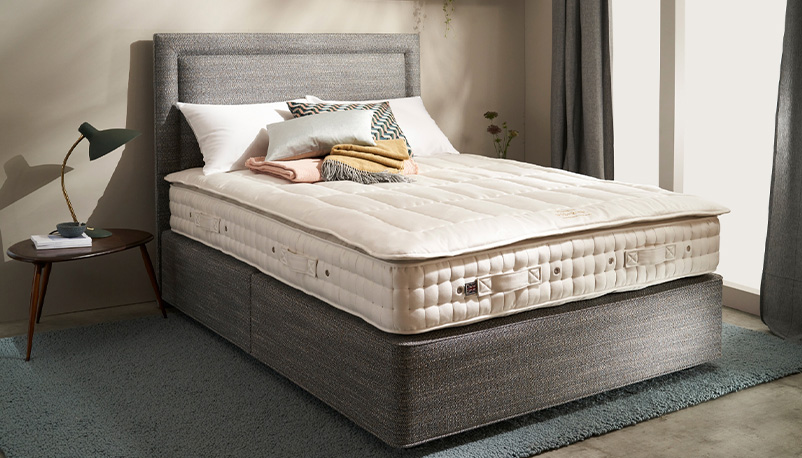 Taking care of your mattress is important in extending its lifespan, as well as ensuring you experience optimum comfort while you sleep.
This buying guide looks at three items, all of which play a vital role in protecting your mattress for the long term whilst maintaining, and enhancing, your comfort needs.
Once you've invested in a mattress that you hope to use for many years, these mattress accessories will help you in your quest for blissful sleep.
---
This guide is going to look at:
Mattress Toppers
Mattress Protectors
Mattress Pads
To help you get a great night's sleep for many years, we'll break down the difference between the three mattress accessories, we'll explain what they are and the role they play in caring for a mattress.
We'll also show you the benefits of having these mattress accessories, their sumptuous materials and how to use them.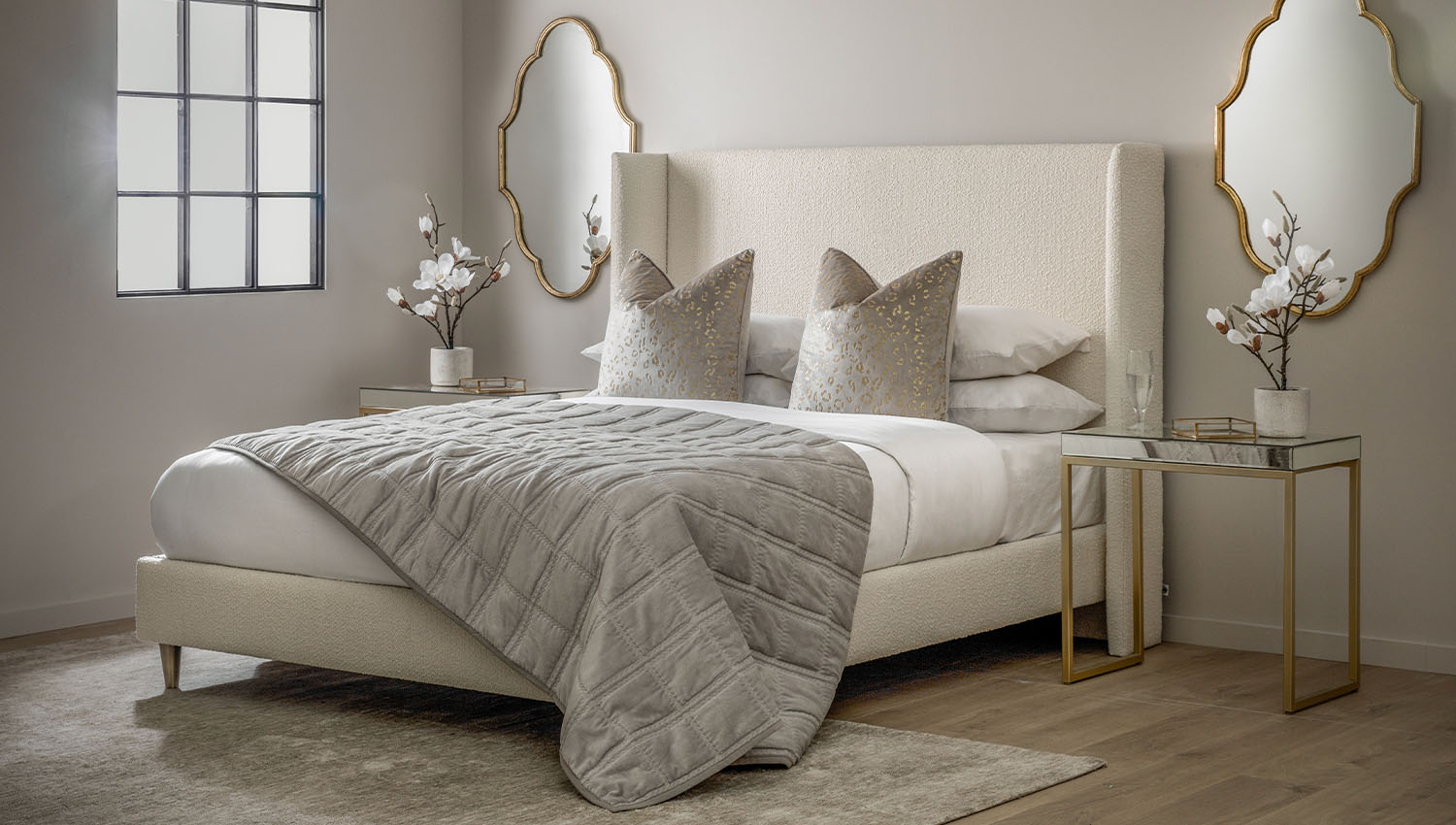 ---
How to care for a mattress
What is the difference between a mattress topper, mattress protector and mattress pad?
---
---
What are the benefits of using mattress accessories?

Mattress Topper
First and foremost, mattress toppers are the ideal choice for adding luxury comfort to your mattress.
They are a great solution for partners with differing body weights where a firmer spring tension has been chosen to ensure optimum support of the heavier weight person. In this scenario, the mattress topper will provide extra softness for the lighter weight person.
Overtime mattress upholstery will compact with use. Adding a mattress topper will help rejuvenate and extend the useful life of your mattress with an extra layer of upholstery between you and the springs.
Also, your body will change as you age, too. You may start to experience sore joints and find your mattress is too firm. In this case, a mattress topper may add the cushioning you need so you don't have to splash out for a new mattress so soon. However, bear in mind as our weight changes over time, so will the need to review your support level.

Mattress Protector
This item will keep your mattress fresh, hygienic and free from stains. They often come with many options, including allergy-free so suit a range of needs.
This protective cover will protect your mattress from fluids, allergens, oils and even dust mites.

Mattress Pad
Pads are designed to be tougher than protectors and act as a protective barrier between your mattress and slatted base, stopping unwanted abrasion or even splinters or moisture transfering from the slats into the mattress.
---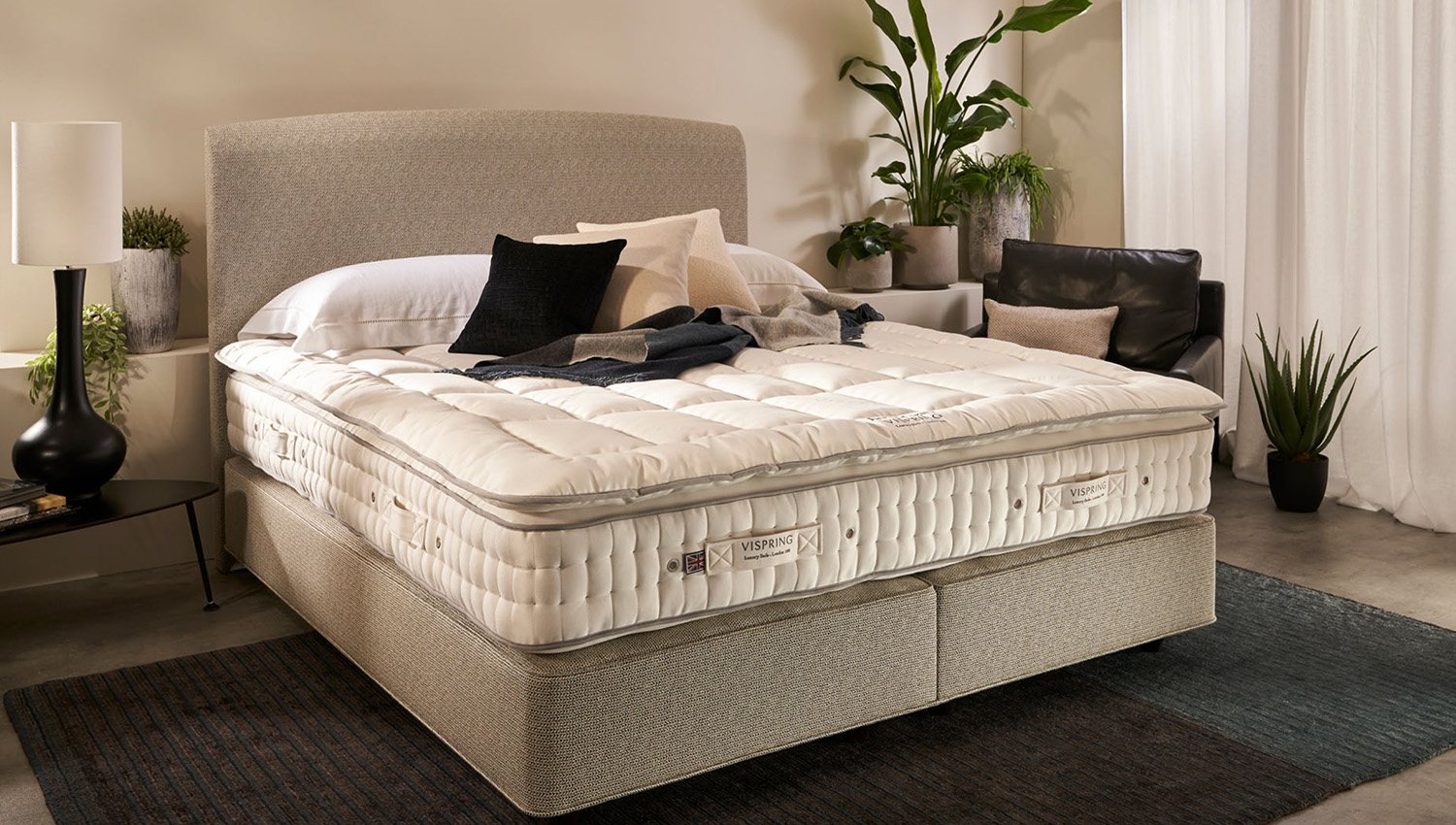 ---
What types of fillings are available?
Mattress Toppers
A mattress topper can either have synthetic fillings or natural fillings and both have great benefits.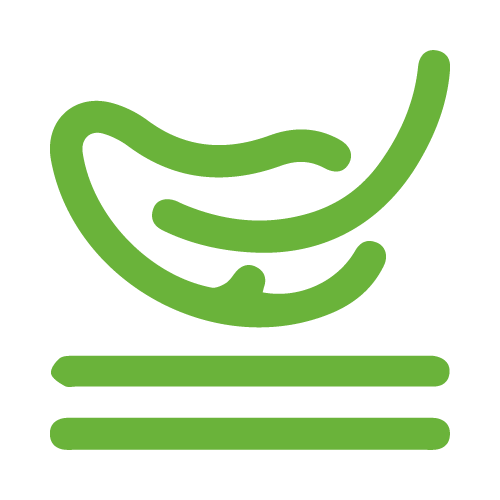 Natural fillings: Natural fibres offer softness, support and will regulate body temperature. Plush fillings might include natural, breathable layers of wool, cotton, silk or cashmere to name a few.
Wool is temperature regulating and hypo-allergenic which will keep your sleep environment cool and allergy-free.
Toppers can also be filled with feathers and down. This creates a luxury, soft and snuggly feeling.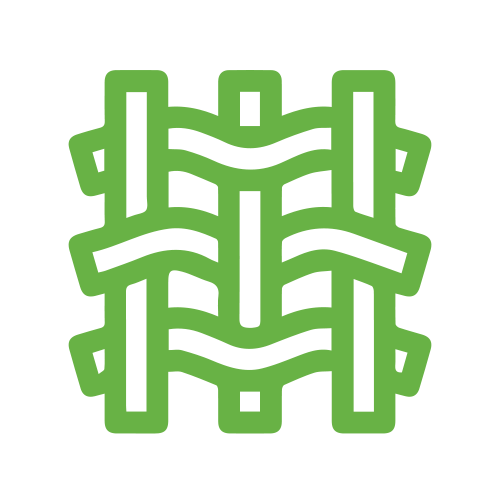 Synthetic fillings: Toppers made with synthetic fillings include very fine polyester fibres making the topper practical and easy to care for. They are a great choice for allergy sufferers and are easy to wash and dry.
The synthetic fills are still very much like wool, offering softness and support and a springiness.
Shop Mattress Toppers
Mattress Protector
Our luxury mattress protectors are made with the softest natural materials, or our waterproof options are durable to give you peace of mind.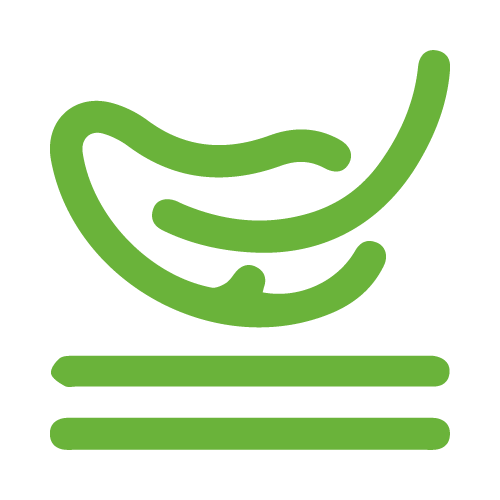 Natural fillings: Wool does a great job at protecting a mattress from moisture. Wool is naturally very absorbent and will wick away moisture before it hits your mattress.
Wool is temperature regulating and will help keep you cool in summer and warm in winter. It is also naturally springy and resilient and will prevent dust mites from reaching your mattress.
Mattress protectors can have a soft cotton covering which offers softness and support.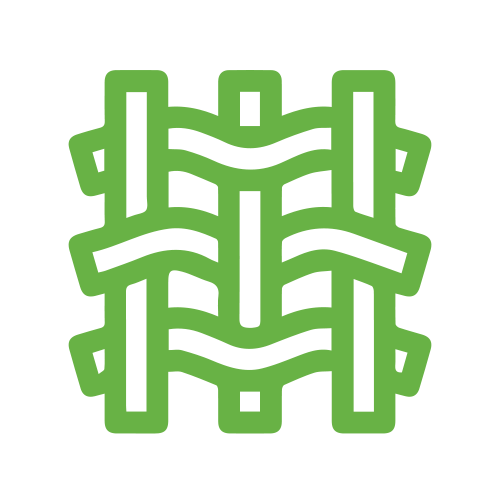 Synthetic fillings: For a mattress protector that is 100% waterproof, look for a built in layer of Polyurethane. When combined with soft layers of polyester it protects your mattress from fluids and dust mites, as well as adding a thin layer of cushioning between you and your mattress.
Shop Mattress Protectors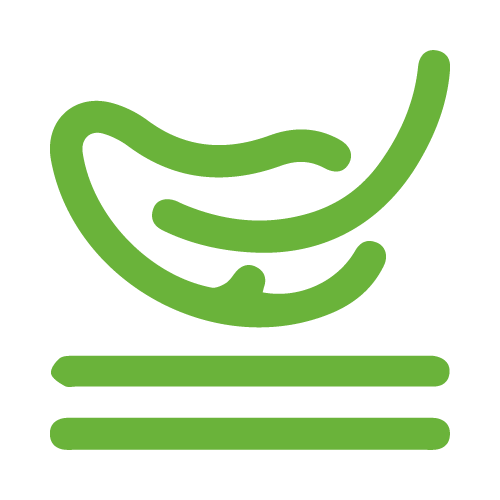 Our mattress pads are made with the finest, natural wool. A wool mattress pad is breathable which is ideal if you have a mattress made from natural materials. It is also tough, acting as a barrier between the mattress and slatted base.
As wool is efficient at wicking away moisture, it will ensure none enters from the wooden slats, and no splinters either.
Shop Mattress Pads
---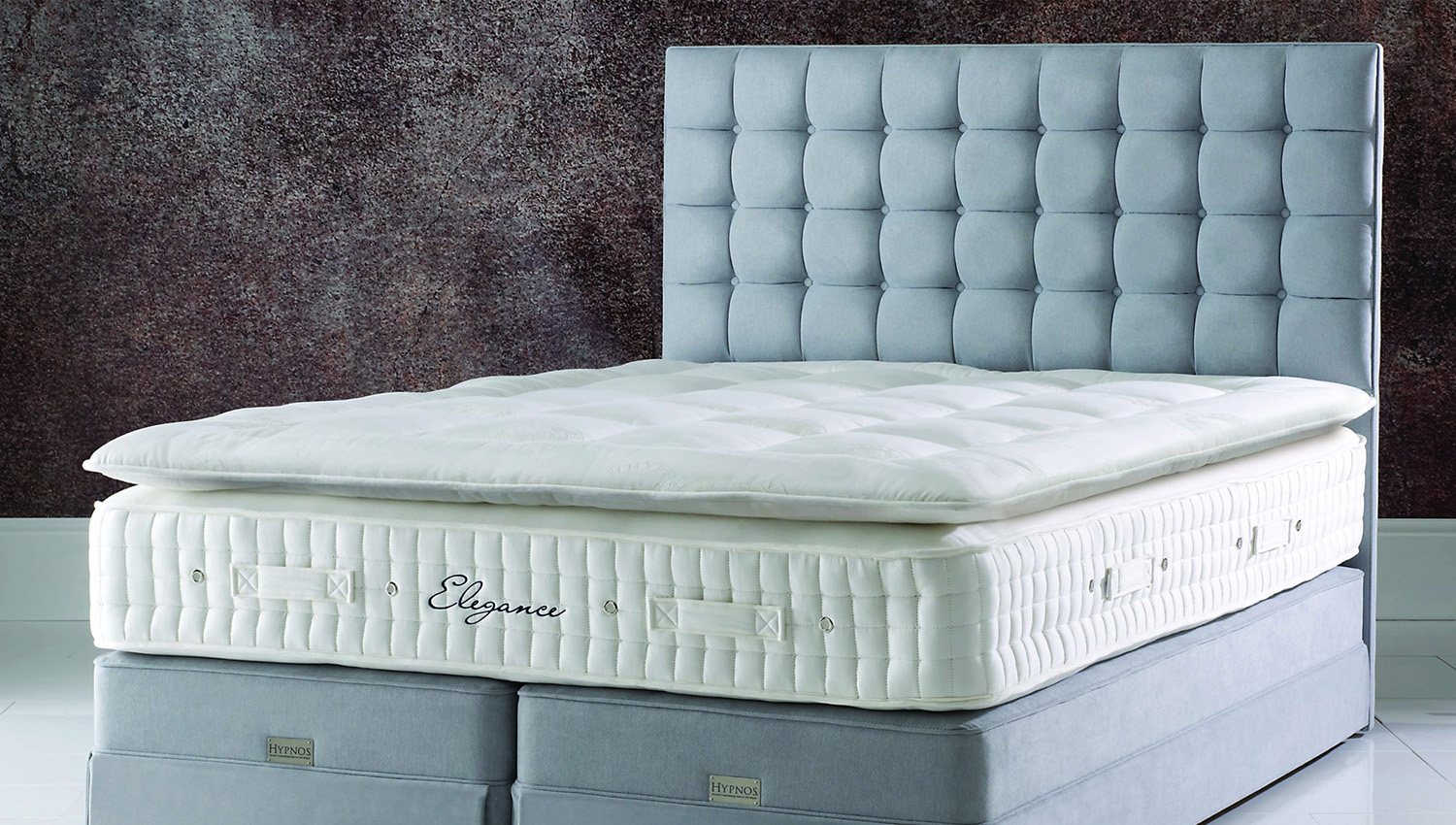 ---
How do I fit each mattress accessory to my mattress or bed?
Each of these mattress accessories fits easily to your mattress or bed. Read our instructions so you feel comfortable before you decide on a purchase.

Mattress Topper
How to fit: Most mattress toppers come with elasticated corners or straps to easily attach to your mattress, whilst more luxurious, deeper filled toppers are loose and will be held in place by their weight.
To care for your mattress topper, you simply need to shake it regularly and fluff it up. It can simply be done whenever you change your bedding.

Mattress Protector
How to fit: Mattress protectors come with elasticated corners or as a fitted sheet style. This is called a skirt fitting.
Those with elasticated straps will ensure the protector is secure in place at each corner of the mattress. Whilst a skirt fitting runs down the sides and around your mattress and hooks underneath.

Mattress Pad
How to fit: A mattress pad sits underneath your mattress, on top of the slatted base of your bed. You can attach it to the base with string ties and eyelets that run down the side of the mattress pad.
---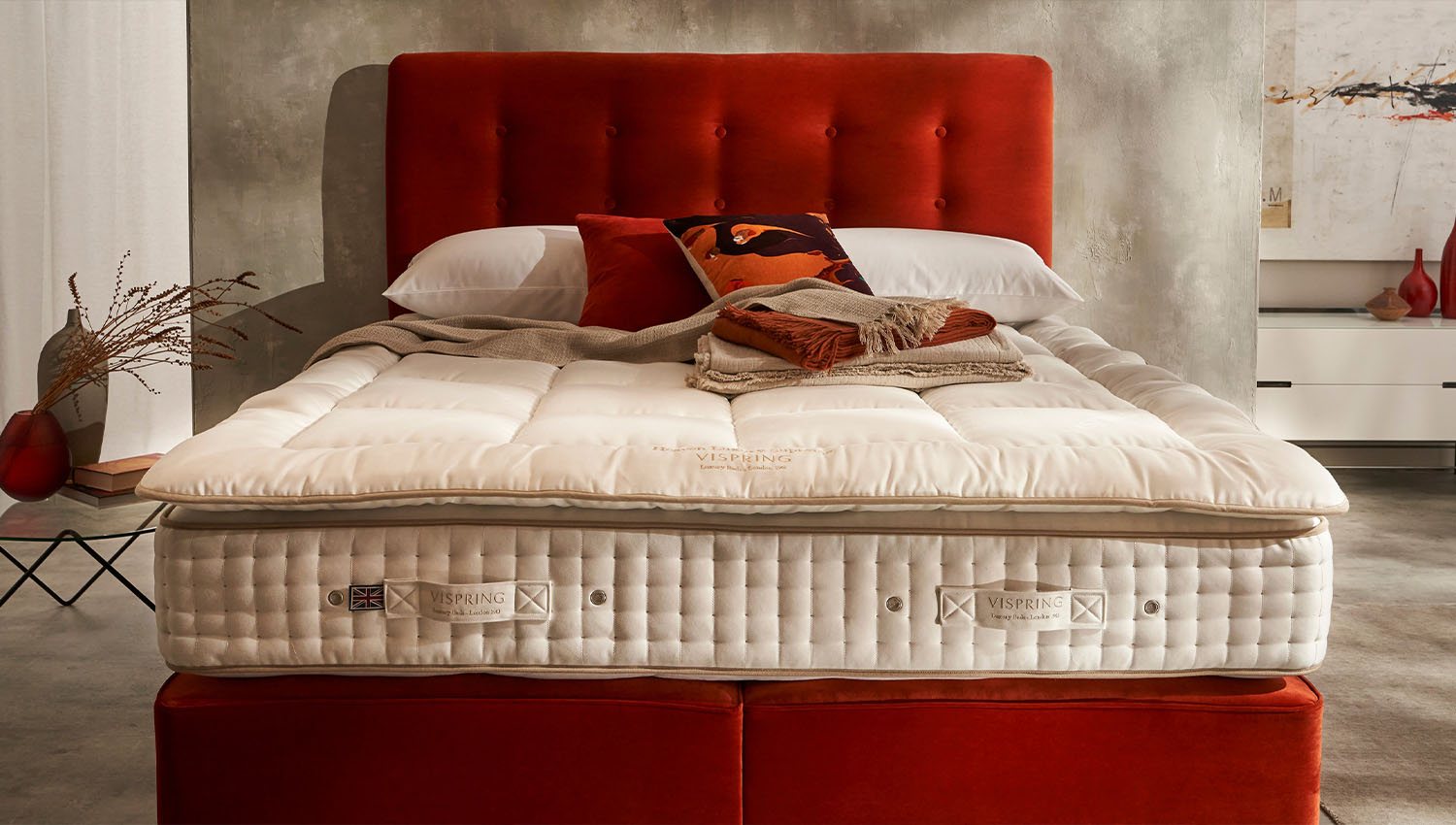 ---
Need Help Choosing the Right Mattress Accessory?
If you've bought your perfect mattress and need advice on how to properly care for it, or are unsure exactly on what to buy, then please call us and we'll be happy to answer your questions.
Shop Mattress Accessories
---