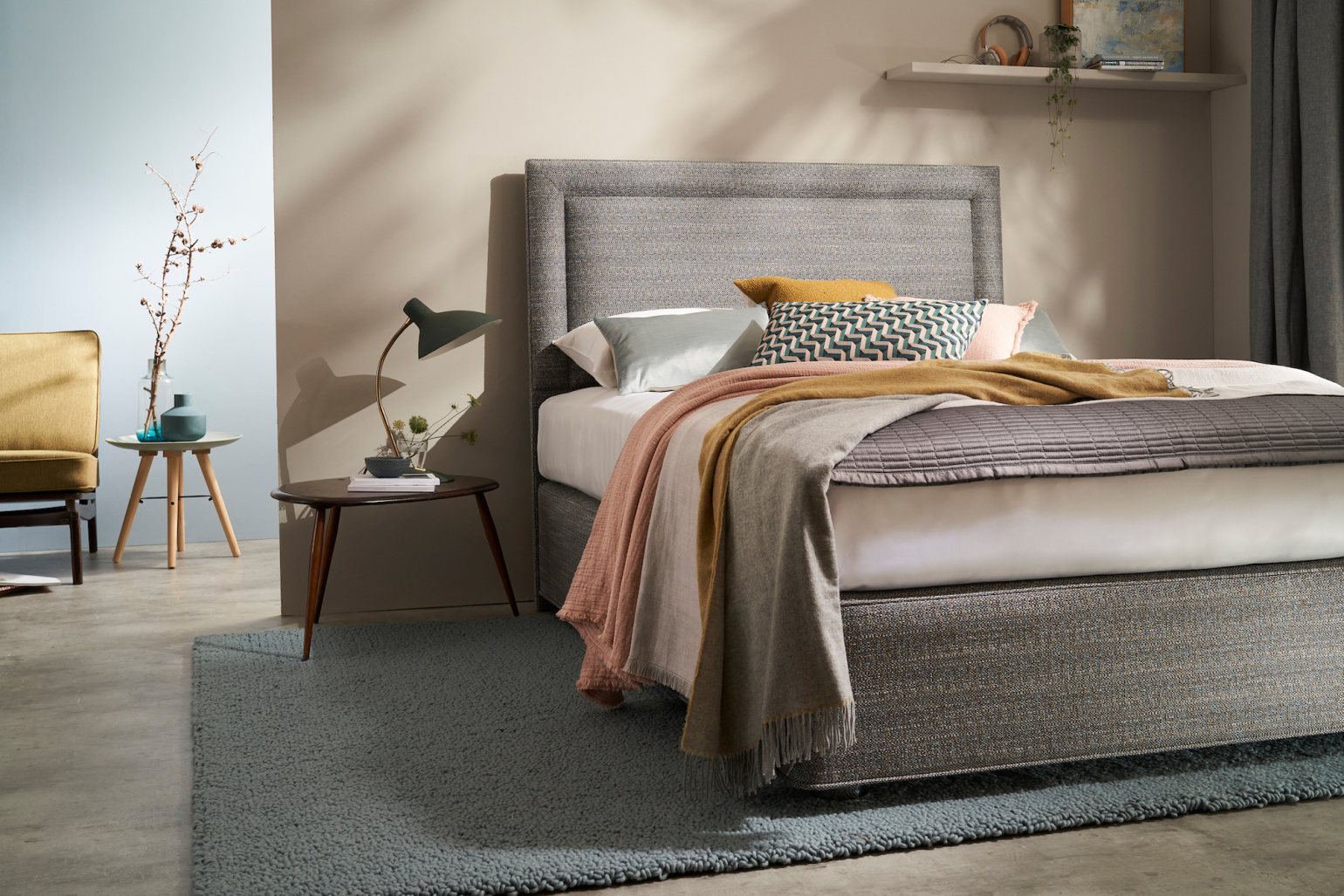 Vispring Divan Beds
As Vispring Bed Specialists we have been advising our customers, for over 22 years, on the most luxurious, handmade Vispring Bed models to suit them. We take the time to understand your requirements and to ensure the bed is made to your exact specification, even if this means the divan base needs to be made in 4 parts to fit through the window, or the mattress needs to be a bespoke shape to fit a yacht!
Finding the perfect combination of spring size, tension and resilience is an art that Vispring Beds has perfected over their 116-year history. Today all Vispring Mattresses and Divan Beds continue to be made by hand in Britain using their unique pocket springs and plenty of luxurious natural fillings for a superbly regenerative and restful night's sleep.
You spend a third of your lifetime in bed, which is why we do our utmost to make sure you get a Vispring bed that is absolutely perfect for you and the position you sleep in.