Bedding - Standard (50 x 75cm)
Our bedding range allows you to personalise your sleep experience further. From our finest goose down pillows encased in 100% Egyptian cotton by purveyors of luxurious sleep, Brinkhaus, to the Fine Bedding Company's use of the Smartfil® technology to regulate temperature. We offer everything you need to add another layer of luxury to your sleep.
Our variety of mattress toppers are available in a range of generous fillings. All guarantee an additional row of upholstery, so you can enjoy further comfort and softness. Add a final layer of comfort with our deluxe bedding.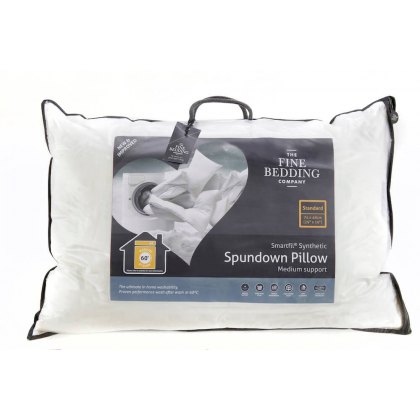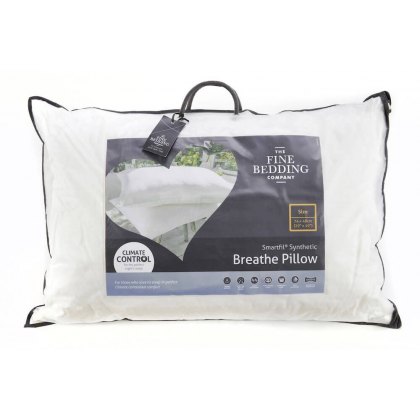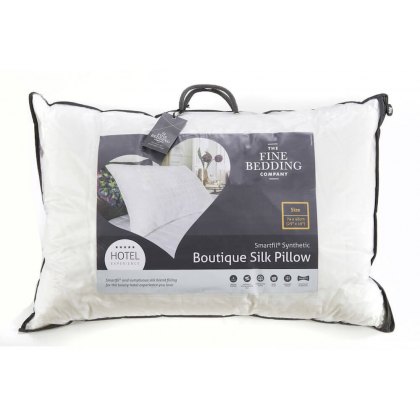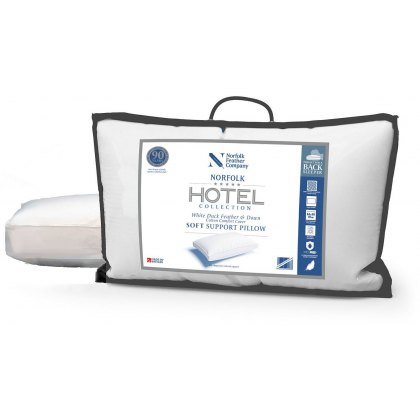 Norfolk 5* Hotel Duck Feather & Down Back Sleeper Pillow
Backaches, begone. The 5* Hotel Back Sleeper Pillow by Norfolk Bedding Company is specially designed to provide a comfortable position for those who sleep on their back. Its clever gusset construction and plump duck feather and down filling deliver support where you need it most, while remaining incredibly lightweight and soft.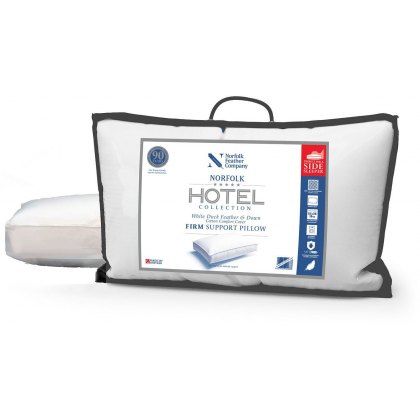 Norfolk 5* Hotel Duck Feather & Down Side Sleeper Pillow
Enjoy hotel-like comfort night after night with this premium 5* Side Sleeper Pillow by Norfolk Feather Company. Its duck feather and down filling make it exceptionally lightweight and soft, while its box construction is well-suited to side sleepers.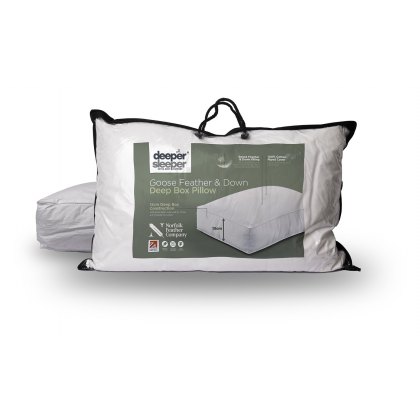 Norfolk Feather Company Deeper Sleeper Goose Feather & Down Pillow
Get ready for your comfiest night's sleep yet with the Deeper Sleeper Pillow by Norfolk Feather Company. This Goose Feather & Down Pillow design has a box-shaped construction with deep sides, making it well-suited to those with broader shoulders who prefer to sleep on their side. Discover more about this deluxe pillow below.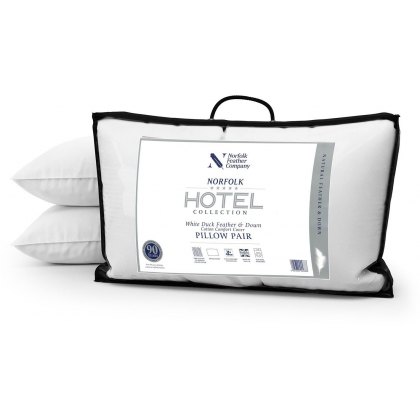 Norfolk 5* Hotel Duck Feather & Down Pillow Pair
From the experts in feather and down fillings comes this luxurious pair of pillows. Norfolk Feather Company uses its signature blend of European duck feather, down and a 233 thread count cotton cover to create these deluxe pillows designs from its bestselling 5* Hotel collection.
Hypnos High Profile Latex Pillow
This popular natural latex pillow by Hypnos is an excellent choice for side and back sleepers looking for exceptional comfort, and for any allergy sufferers looking for an anti-allergy pillow.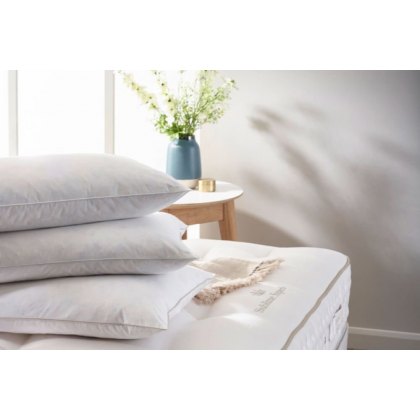 Vispring Pyrenean Duck Feather and Down Pillow
A triple chamber natural pillow featuring a firmer inner chamber of 100% Pyrenean Duck Feather surrounded by a softer outer chamber of 90% Pyrenean Duck Down and 10% Pyrenean Duck Feather.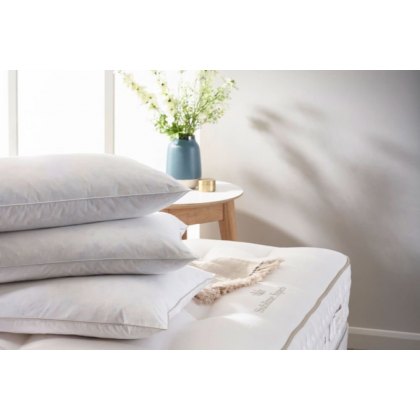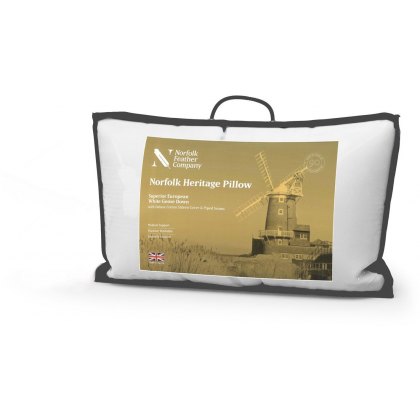 Princess European Goose Feather & Down Pillow
Filled with European Goose Down and Feather, the Norfolk Feather Company Princess Pillow offers an indulgently soft, plump feel that gently cradles the head. Discover more about this premium design below and why it's recognised as one of the leading white goose down pillows on the market today.