Mattress Buying Guide from snuginteriors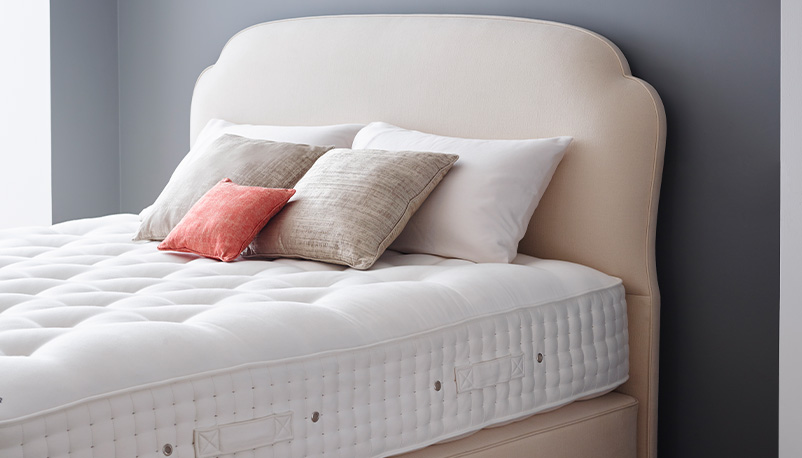 We all know sleep is essential to our health and outlook on life. But when you set out to buy a bed or mattress, do you ever think how long you are spending in it over a lifetime?
Many of us don't. We're so obsessed with the price that we don't always investigate the finer details of the quality of materials and fillings. It can be overwhelming, comparing like for like qualities across brands - although those 'likes' may not be comparable.
For example, a higher spring count of 3000 springs may sound appealing, but not if they are minute, low-quality springs compared to a mattress with 1700 vanadium steel springs with 6 or more turns . A lower number but those springs are built to last and retain their strength over the years.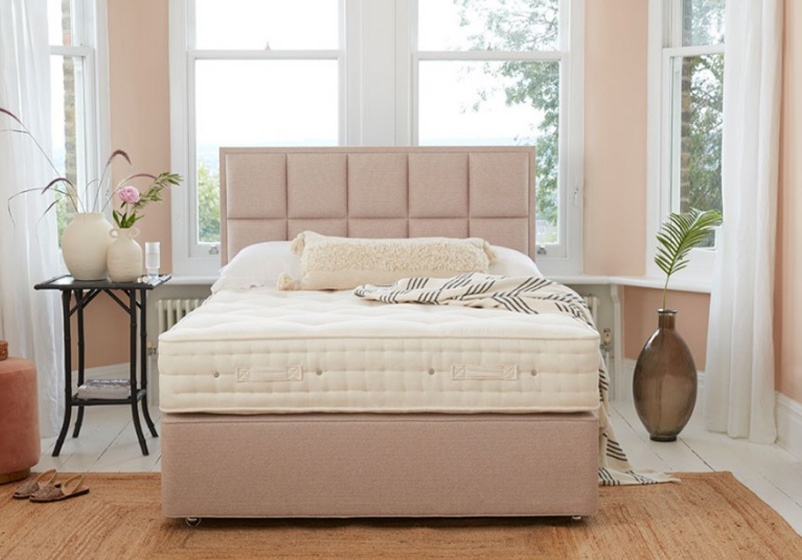 At snuginteriors we want our customers to have high-quality sleep and tailor-made comfort. We truly believe in the benefits of a strong, progressively supportive, well-made spring - after all, these are the engines of your mattress!
So, we've put together a comprehensive mattress buying guide to make your search for the ultimate restful sleep easier.
Once you've finished reading, it's time to shop!
We've done the hard work for you and brought together a concise range of high-quality beds and mattresses, handmade in Britain and using the finest materials, to deliver a deep and regenerative night's sleep.
Browse our online range or visit our beautiful showroom to try our products for yourself!
---
What To Consider When Choosing Your Mattress
Read our guide to choosing the right mattress before you shop. With the right knowledge, you'll find the right level of unique comfort for you.
As bed experts we will ensure you have supreme comfort for many years to come. We do this by:
Providing a curated range of high quality mattresses
Understanding individual requirements so we can make suitable recommendations
Offering expert advice to take away the difficulty in choosing
Adopting an efficient process for a quick and successful investment
As well as reading this guide, our advice is to attend our snug showroom and try the mattresses for yourself! Our expert team is available in our showroom or at the end of the phone to advise you on the best models to suit your needs.
---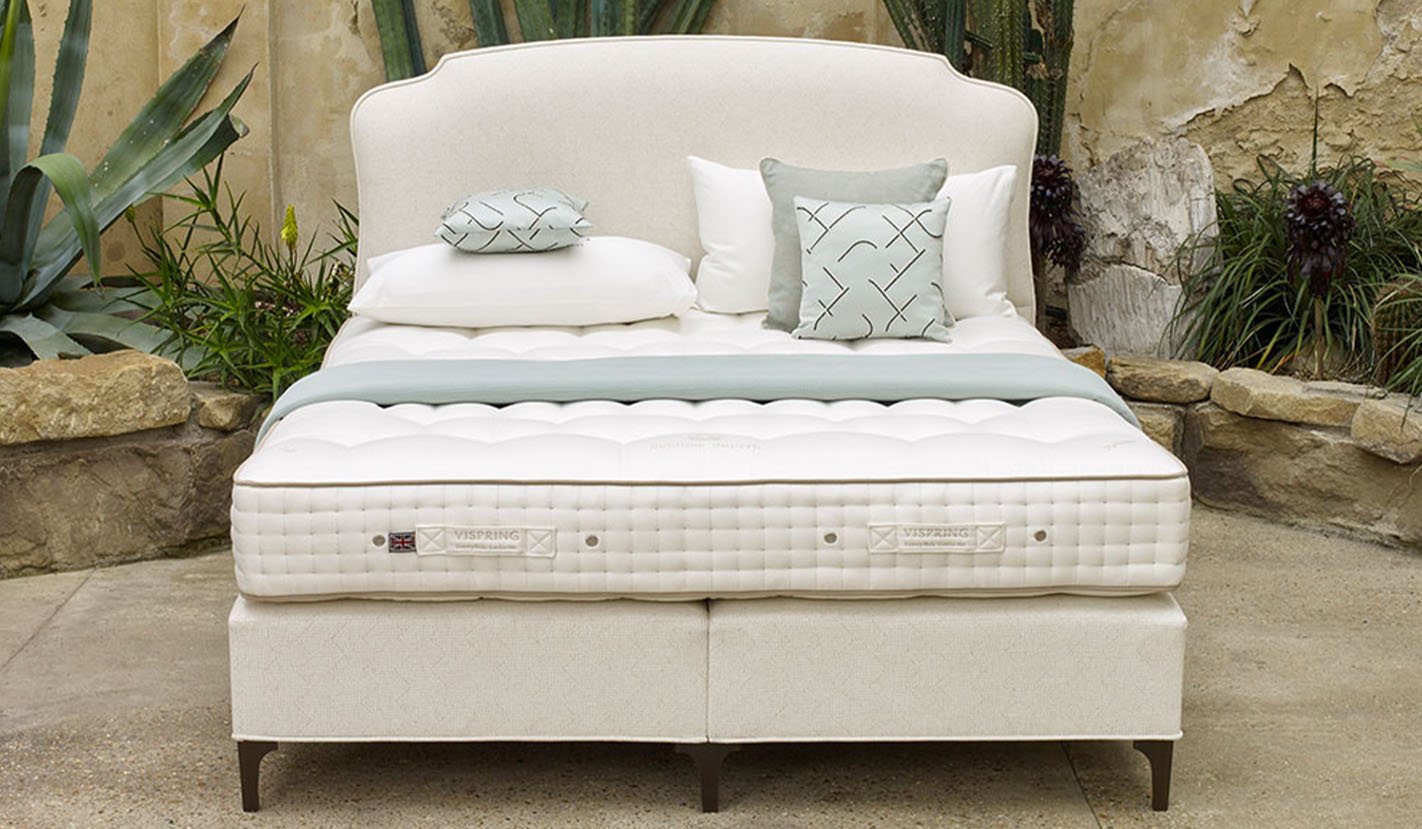 ---
Key Points to Consider When Buying a Mattress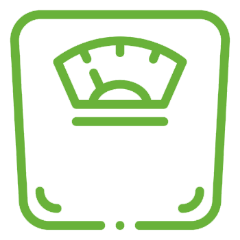 Body Weight & Shape
It is important to consider your weight when choosing the perfect support level and tension for your mattress. In fact, it's so important, let us quickly bust a common myth:
"A firmer mattress is best for my back." Actually, what is right for your back is finding the correct level of support for your body weight and the right upholstery to nestle around your joints.
Generally, a heavier frame suits a firmer mattress. This is because the gauge (width of the wire used) of the spring is thicker and is built to sustain heavier weights. A lighter frame needs a softer spring so that the body's weight can properly engage the spring and get the support it really needs. If a spring is too firm for the body's weight, the person will just be lying on top of the mattress and not getting the full benefit. Additional softness can come from the upholstery, with different combinations and depths of upholstery adding further to the softness.
A correctly supporting mattress will see your spine lying straight. If the mattress is too soft, your spine will bow downwards. If it is too firm, it will bow upwards. In both states, pressure is being added to your body.
If a couple shares the bed, it is important to consider the different weights and shapes of both people, however, depending on the mattress size you are choosing and whether or not a combination tension is available, you will need to be guided by the weight of the heavier person. A mattress topper can always be added if the lighter person then requires more softness.
A simple test to find the best tension for you:
Slide your hand beneath the small of your back and the mattress. If it slides in too easily, the mattress is too firm. If it has to be forced under, it is too soft. It should be a snug fit.
Our experienced team can test this for you in our showroom to find the most comfortable mattress for you or alternatively they will ask you a series of questions over the phone to guide you to the best mattress to suit you.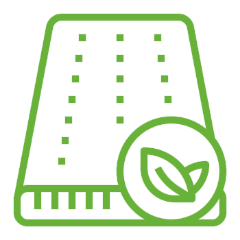 Sustainability
It's important to buy from a brand or retailer whose mattress production shows their commitment towards sustainability, eco-friendly methods and who serve their local communities well. Ask the following questions while you're browsing:
1. Is the mattress made with sustainably sourced, natural materials? We believe they should be free from foam, plastics, glue and other chemicals. Can the mattress be recycled once it's reached the end of use?
Using natural materials ensures a soft, hypo-allergenic and breathable sleep experience, taking care of your body's needs night after night.
2. Are the materials local and/or ethically sourced? Is it important to you that the materials come from British farmers, so you know you're supporting local business? Many of our mattresses support the British farming community; we know the wool has been grown responsibly, the animals are looked after, and the land is well managed.
3. Is the brand involved in charitable work? What actions are they taking to improve the lives of people across the UK and the world, and the health of the planet?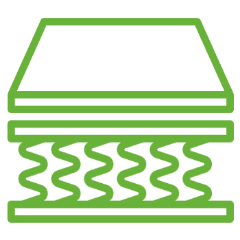 Spring Count
Unlike some companies, we don't inflate our spring count by cramming tiny, low-quality springs into our mattresses. Instead, we use high-quality, durable springs that will deliver the comfort and support your body needs, for many years to come, and this is supported with our product guarantees ranging from 10-30 years. We find many customers use spring count as a comparator, but this can sometimes be misleading if the quality of the springs vary between the models/brands you are considering.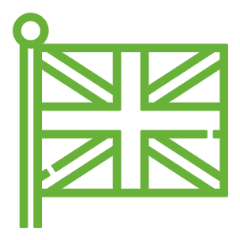 British Craftsmanship
The brands we partner with at snuginteriors offer luxury, British design and production. Our manufacturers have been perfecting their craftsmanship over many years and offer excellent product guarantees (from 10 to 30 years) to reinforce their durability and long-lasting design. Look for models that incorporate genuine hand side stitching for a beautifully traditional tailored feel and extra support at the mattress borders.
Attention to side stitching means firmer support at the edge of the bed. These mattresses fit around the body's contours offering deep support. Hypnos, for example, include chrome vents for breathability and hand-finished wool tufts to secure the mattress fillings and prevent them going lumpy.
This British approach to mattress ingenuity will guarantee you bliss and comfort in all the years you use your new mattress.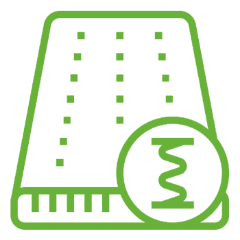 Use
Which room is the mattress going in? Is it a master bedroom and therefore used every night? Or is it a guest room that won't be used as often. How frequently your new mattress will be used is important and should affect the level of investment you're prepared to make.
You're going to use your mattress for a long time. So always ask, "what is the product's guarantee?" At snuginteriors we offer a guarantee of up to 30 years. We understand a mattress is an investment so we aim to ensure you feel you're making a safe purchase.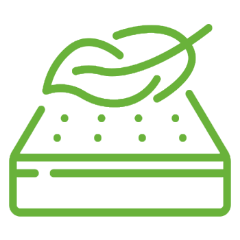 Preference
We all have different comfort needs. You may have a light frame but prefer a firmer bed. As long as the support and comfort is correct, then we won't try to tell you otherwise. That's why it's best to come along to our large showroom or call us so we can work together to find the right mattress for you.
---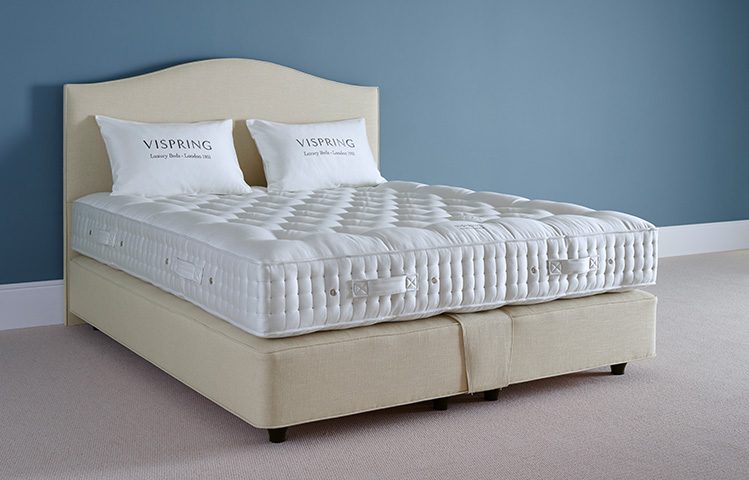 Pocket Spring Mattresses
Our luxury pocket-spring mattresses are designed to give you full body support using high quality, and durable, individual springs that are nested in different pockets.
Each spring responds independently and according to the pressure it receives, ensuring maximum support as they gently adapt to the body's contours.
Two people in the bed? You won't be disturbed by your partner's movements as it will be their pocket springs affected as they move, not yours. This results in a less disturbed sleep and avoids rolling into each other.
As you go up in our various ranges, you'll notice there are an increased number of springs, luxurious natural fillings and more rows of hand side-stitching. All of these add to the overall comfort, support and longevity of your mattress.
All our pocket spring mattresses are available in a range of tensions to suit your body weight, shape and preference. We also offer a combination of turnable and no-turn mattresses to suit your preference.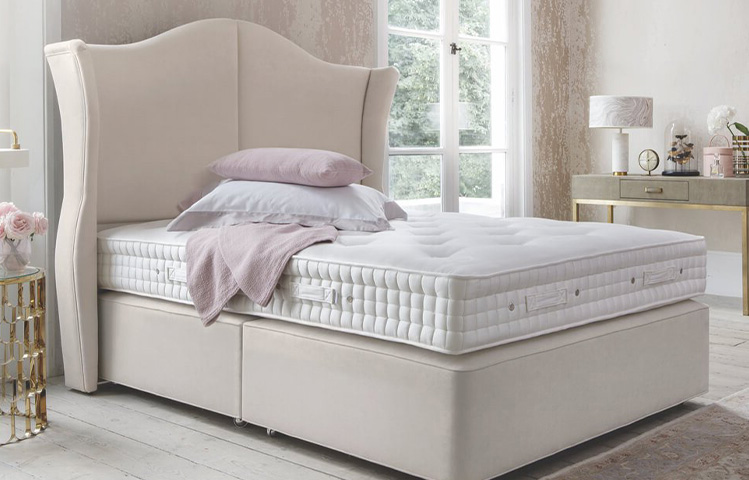 Traditional Open Coil Mattresses
Open coil mattresses were traditionally the most common type of springing. They are less expensive than the luxurious pocket spring system, however they are not able to provide the same level of support as the springs are not able to contour the body to the same extent.
Made with single springs fixed together by one wire, they deliver a firm feel and are resilient and hardwearing.
They are also easy to maintain as they are lighter to turn than a pocket spring mattress.
---
Natural Fibres
Our British made mattresses are filled with high quality, sustainably-sourced, natural materials.
Vispring mattresses use generous quantities of pure 100% British fleece wool that has been sourced ethically and works in harmony with your body to provide the most luxurious sleep surface.
If you choose a Hypnos mattress, you're investing in a brand who has a ground-breaking, industry-first, exclusive partnership with Red Tractor. Their wool can be traced right back to the source at Red Tractor assured farms. Their cotton is also ethically sourced. Using the Better Cotton Initiative and CottonConnect Partnerships, Hypnos provide more traceable and responsibly farmed materials, whilst helping to support cotton farmers, their communities and the environment. Hypnos also include eOlus™ fibres made from recycled plastic bottles which offer resilient body support whilst allowing air and moisture to pass through the materials easily. Unlike warm synthetic foam, eOlus™ fibres create a breathable layer that doesn't retain heat or sweat but still has a soft foam-like feeling for optimum comfort.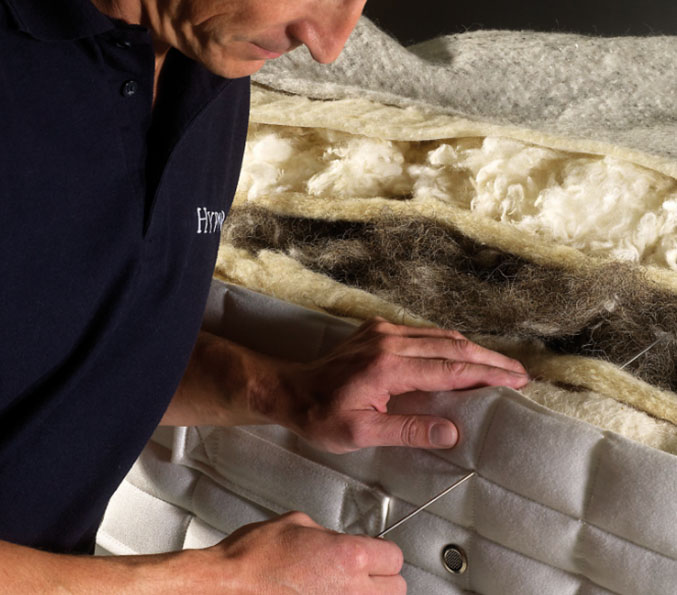 Natural Latex
Natural Latex is formed from a white, milky liquid (also known as sap) which is collected from rubber tree plantations. It is a highly resilient product that instantly recovers its shape once pressure is relieved, making it an excellent component for mattresses as it perfectly adapts to the body's contours.
Not only does it give a wonderful cradling sensation, it is also very supportive and has anti-allergenic properties. When combined with pocket springs it gives a lovely, luxurious soft finish.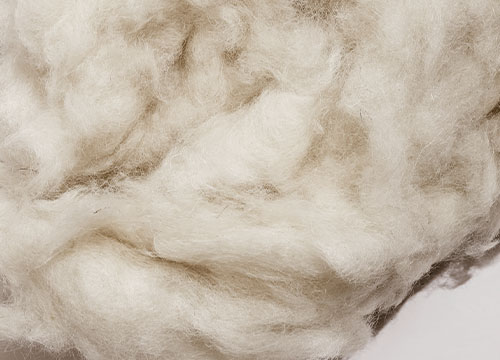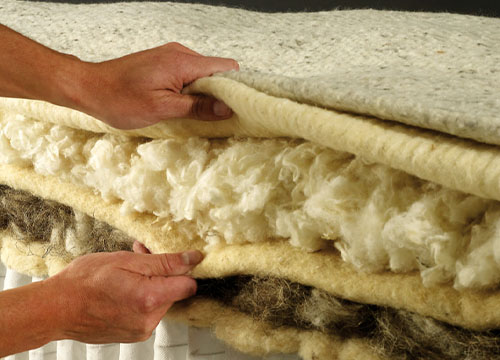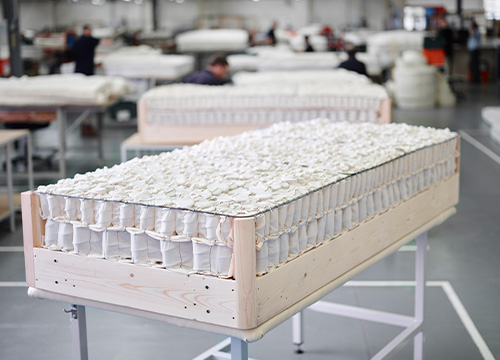 ---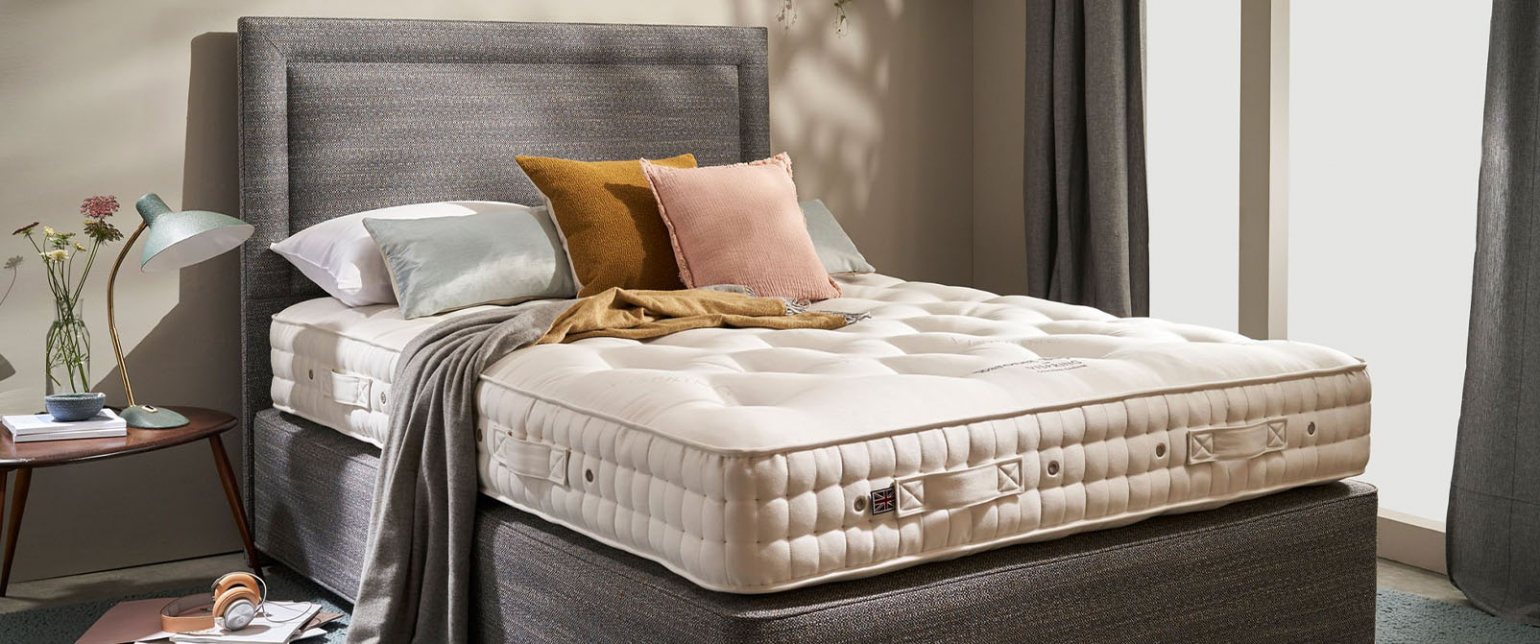 ---
Any more questions?
If you can get to grips with our advice you'll be in a great position to determine which mattress is most suitable for you.
We hope you found this mattress buying guide useful and if you have any more questions please don't hesitate to call our expert bed team. They're on hand to offer advice and help you find the right mattress quickly and easily. You can also visit our snug showroom in Hampshire where our friendly bed expert team will be on hand to help you.
And don't forget, your mattress needs a place to rest! Check out our bed buying guide for the best advice on partnering your mattress with a sturdy and comfortable bed.
---