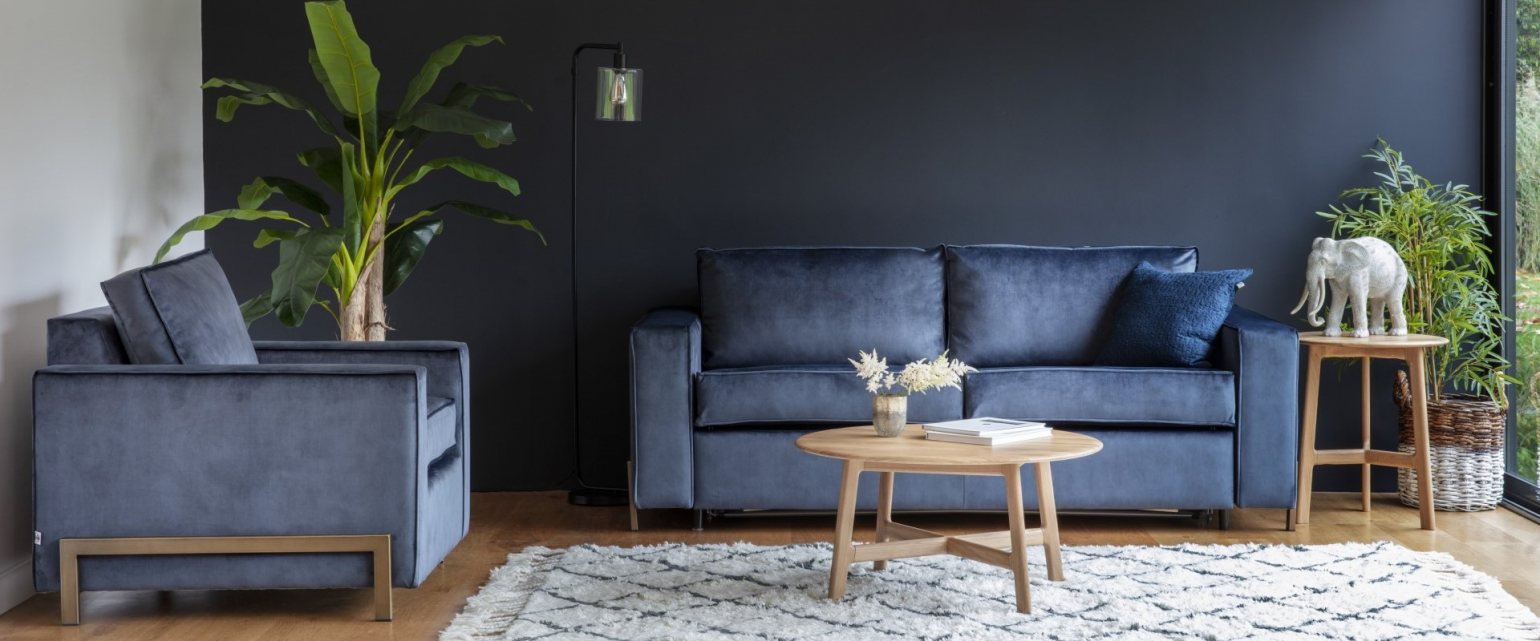 All Furniture
Our furniture is timeless: built to last and be loved. We believe to make a house a home you need to surround yourself with beautiful items that reflect your own style.
Be it a warm eclectic look with cherished pieces gathered over the years or a more fresh, minimalist feel for modern-day. At snuginteriors our quest is simple: to offer you unique pieces with high-quality design and craftsmanship which have been born from inspiration across the eras.
---
Luxury Furniture
Here at snuginteriors, we help to create dream bedrooms. Designed to complement our beautiful range of beds, our hand-picked collection of luxury furniture is designed to make your bedroom complete and turn it into a stylish sanctuary. From contemporary, sleek mirrors, through to traditional Ottoman boxes and stools, our bedroom furniture is both beautiful to look at and fully functional using a range of materials, textures and finishes.
Are you looking to re-style your bedroom with matching wooden furniture? Or perhaps you are looking for a bedside table, chest of drawers, laundry box, stool, or dressing table to finish off your bedroom? All our luxury furniture items are made from the highest quality materials and to the highest standards.
Whether you are looking for an adorable individual piece such as a single classic bedside table, or a whole range of items for a beautifully coordinated look, we have styles to suit all tastes and interiors to make your bedroom complete.


OUR CHOICE OF LUXURY BEDROOM FURNITURE
Our range of luxury bedroom furniture includes:
Lacoste collection: Featuring A Grade European Oak furniture with curved edges and nickel-plated hardware, this range is designed with style and quality in mind.

Lyon collection: Designed for both modern and more traditional bedrooms, this collection of eye-catching furniture marries traditional craftsmanship with modern manufacturing methods.

New England Oak collection: Designed to give traditional country-style designs a more contemporary edge, this collection is available in 10 wood choices and 8 paint finishes, with polished chrome handles.

Elise collection: With clean lines and smooth edges, the Elise collection is inspired by 1950's Scandinavian furniture and is available in 10 wood choices and 8 paint finishes.

Anais collection: Like the Elise collection, the Anais collection takes its inspiration for mid-century Scandinavia and comes in a range of wood finishes.

Hambledon collection: This timeless and classic range of wooden bedroom furniture offer a minimalist and clean look for any bedroom combining a wood finish with a contrasting paint finish.

Hambledon-fully painted collection: This beautiful collection of wooden furniture is designed to be cherished for many years and is available in 8 pastel paint finishes.
Make your bedroom a calm oasis of relaxation, practicality, and style. We know how unique every bedroom is, which is why our versatile collection will have options to suit everyone and all spaces.
When you choose our bedroom furniture, we assemble all the products for you (unless stated otherwise) and will remove all packaging. Call our team or come and visit our beautiful showroom to see some of the snug furniture for yourself. Located in Rake, near Petersfield, we can offer you expert advice and help.