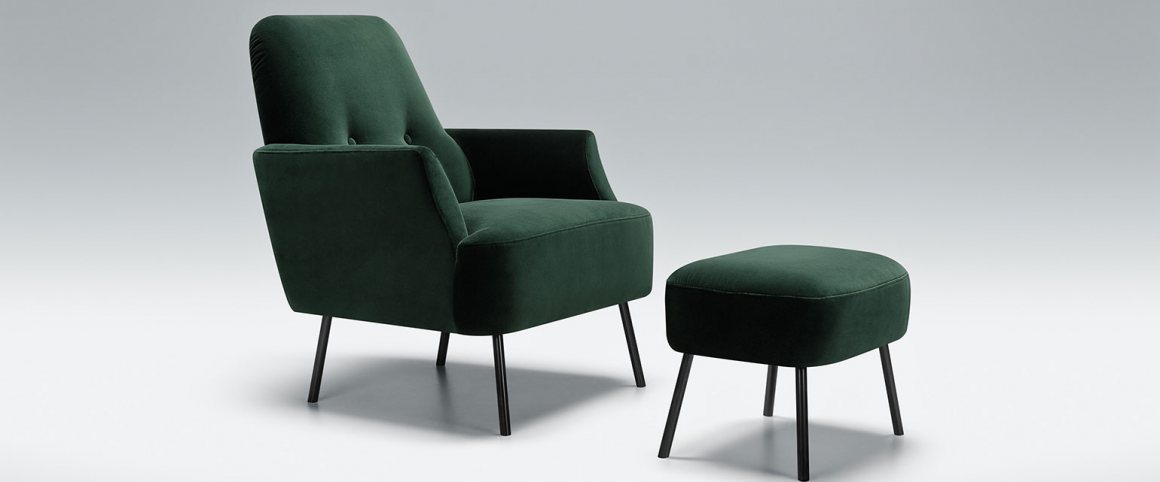 SITS Play Armchair & Footstool Collection
A family of five, the Play Collection is a group of armchairs, individual in design yet cohesive as a set. Like a family, each has its own function and personality, making for an exciting and dynamic aesthetic. Pop is simply chic, featuring smooth curves and button details, while Swing stands tall with angular wings. Non-identical twins Tune and Funk may have their similarities but look closely, and you'll find differences in their form. Last but certainly not least, Solo emulates Pop in its simple and minimalistic look, restoring balance to this playful collection.

Upholstered in fabric or leather, all armchairs come with the option of a matching footstool fit for a cosy reading nook. Choose from wood or metal legs to finish the look. Please refer to the product card for extra details on the Play collection.