Brinkhaus Mattress Toppers
Brinkhaus mattress toppers add an extra layer of upholstery, for added softness between you and your mattress.
Including European Goose Down and all wool, Brinkhaus mattress toppers offer everything you need to add the perfect complement to your mattress.
Whether you're looking for an extra snuggled down feeling, or an added layer of support – browse the selection to find a topper perfect for you.
---
---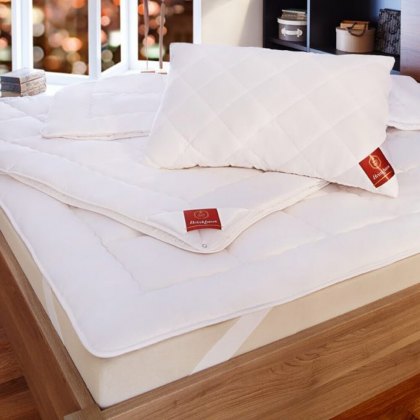 The Exquisit Mattress Topper by Brinkhaus
The Brinkhaus Exquisit Mattress Topper is filled with 100% pure new wool and is encased in the finest 100% Egyptian cotton satin, designed for those wanting an additional layer of comfort to their mattress.