Vispring Mattress Protectors
Give your mattress the protection it deserves with a Vispring Mattress Protector.
A snuginteriors mattress is an investment. Our mattresses offer a minimum ten-year guarantee. Our mattress protectors offer a layer of preservation, so you can add years of life to your mattress.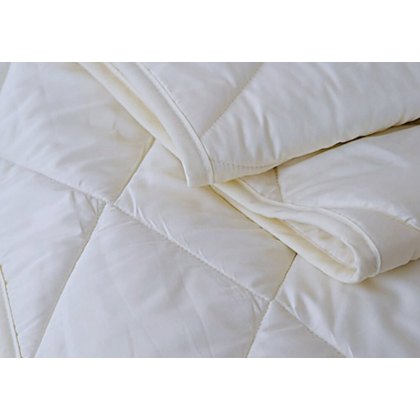 Quilted Mattress Protector by Vispring
Protect your luxury pocket spring mattress with a Quilted Wool Mattress Protector by Vispring. Wool is naturally very absorbent so is the perfect material to wick away moisture before it hits your mattress, allowing you to remove and machine wash whilst prolonging the life of your mattress.