---
---
---
---
Duvet tog ratings for different ages
It's important to note that as well as considering the season and personal preference, age must also be taken into account.
An adult can regulate their body temperature well so the duvet tog can be subjective. However, a child (especially young children) cannot so there are specific guidelines for this age group.
If you're buying for a child, aim for a tog rating lower than 10.5 as a thick duvet will be too warm. For very young children and babies, choose a tog rating of 4. This will keep them at a comfortable temperature all night long, especially if they sleep in a cot which retains heat well due to its small size.
---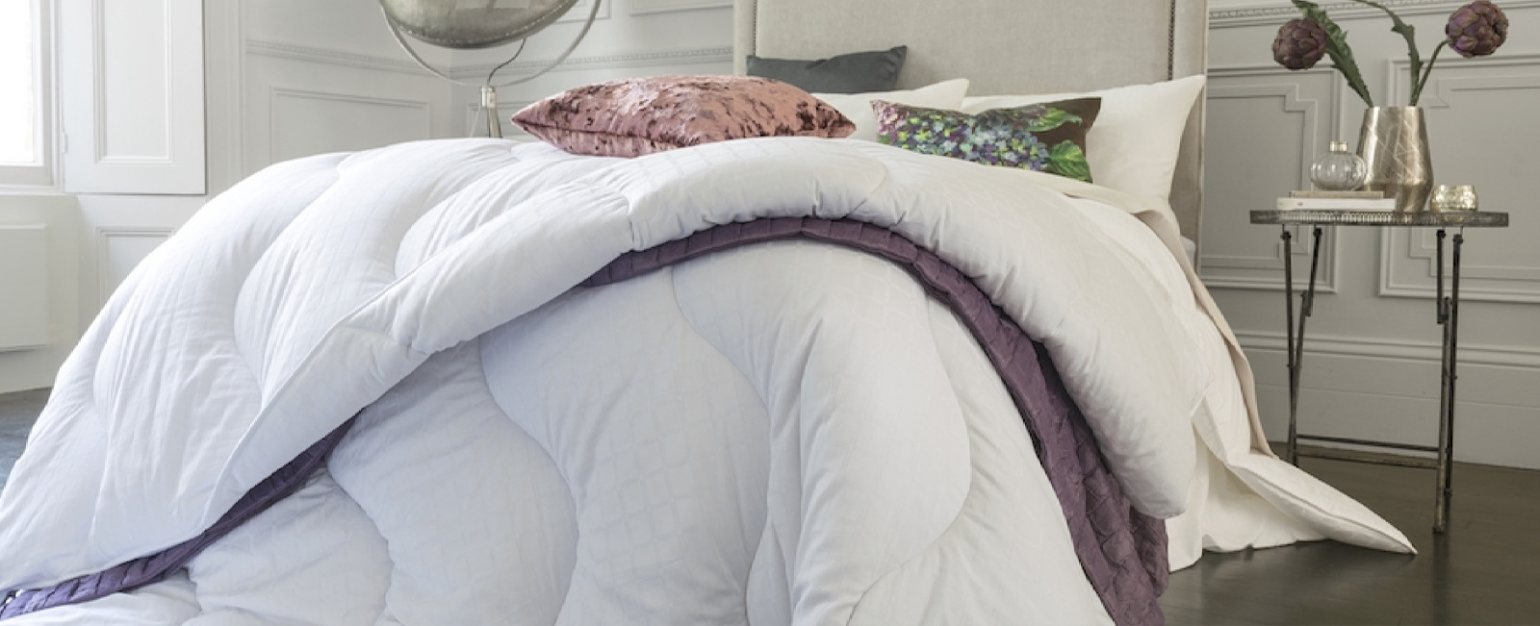 ---
---
Sustainability
It's important to choose a duvet that is filled with materials that have been responsibly sourced. Look for brands that employ innovation, ethical sourcing and sustainable production.
Many brands who specialise in high-quality duvets will make efforts towards lowering their carbon footprint and recycling their waste.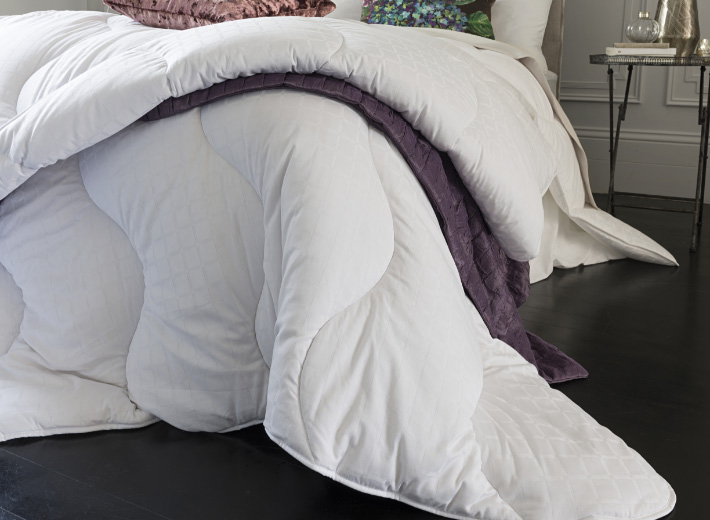 The Fine Bedding Company is the first bedding company in the UK to carry the prestigious Downpass seal, certifying that the products are of a guaranteed quality, responsibly and ethically sourced, and have incurred no live-plucking whilst being fully traceable. Their microfiber duvet fillings use 25% less polyester than similar competitor products, and the majority of the cotton is sourced through Better Cotton Initiative sources.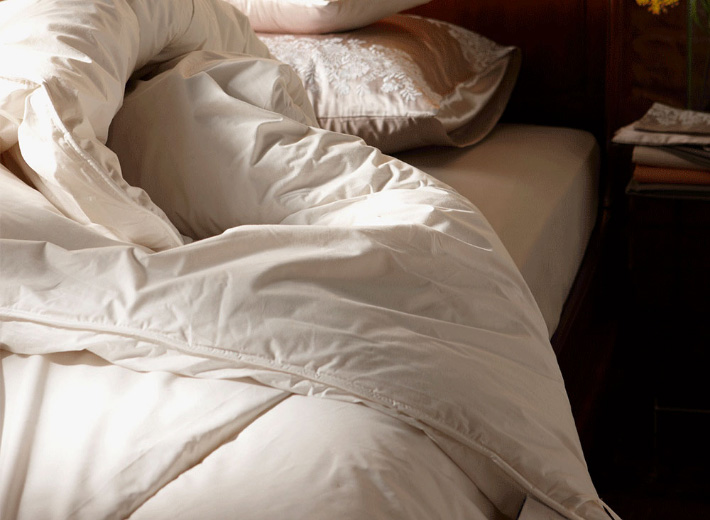 Devon Duvets handcrafts each item in its Devon workshop using high-grade, 100% British wool and innovative plant-based fibres, found in their Botanics range. Their wool is traceable from farm to duvet. It is only shorn from live sheep during the spring and summer when they naturally need to shed their wool fleece. This respect for animal welfare is reflected across the entire brand's approach to sustainability. They also use cotton that supports the Better Cotton Initiative, promoting better environmental and socio-economic farming practices.
---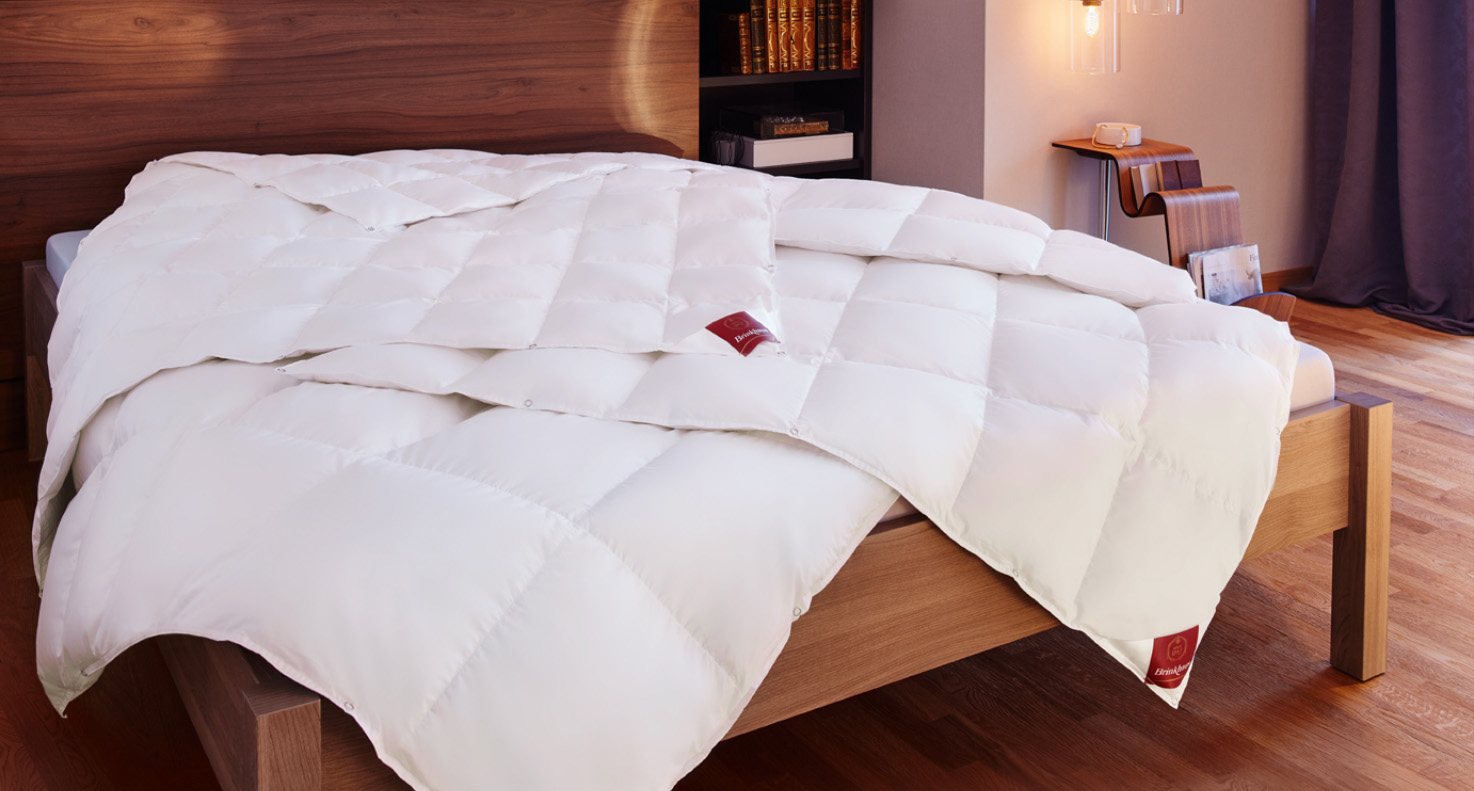 ---
Duvet Sizes
It may sound obvious but check the size of your bed before you purchase your new duvet. Here is our size guide.
Single Mattress 90cm x 190cm
Double Mattress 120cm x 190 cm
And 135 x 190cm
King Mattress 150cm x 200cm
Super King Mattress 180cm x 200cm
135cm x 200cm Single Duvet
200cm x 200cm Double Duvet
230cm x 220cm King Duvet
260cm x 220cm Super King Duvet
---
Find The Right Duvet For You
Now you have the knowledge, head to our duvet section to browse our extensive collection of luxury duvets.
You deserve ultimate comfort and with a vast range of duvets on offer, we know you'll find the right one and have a great night's sleep.
If you're still unsure, please call our expert team. We're on hand to answer any questions and help you select the right duvet.
Shop Duvets
---